October 2022
October 2022 Library Resource of the Month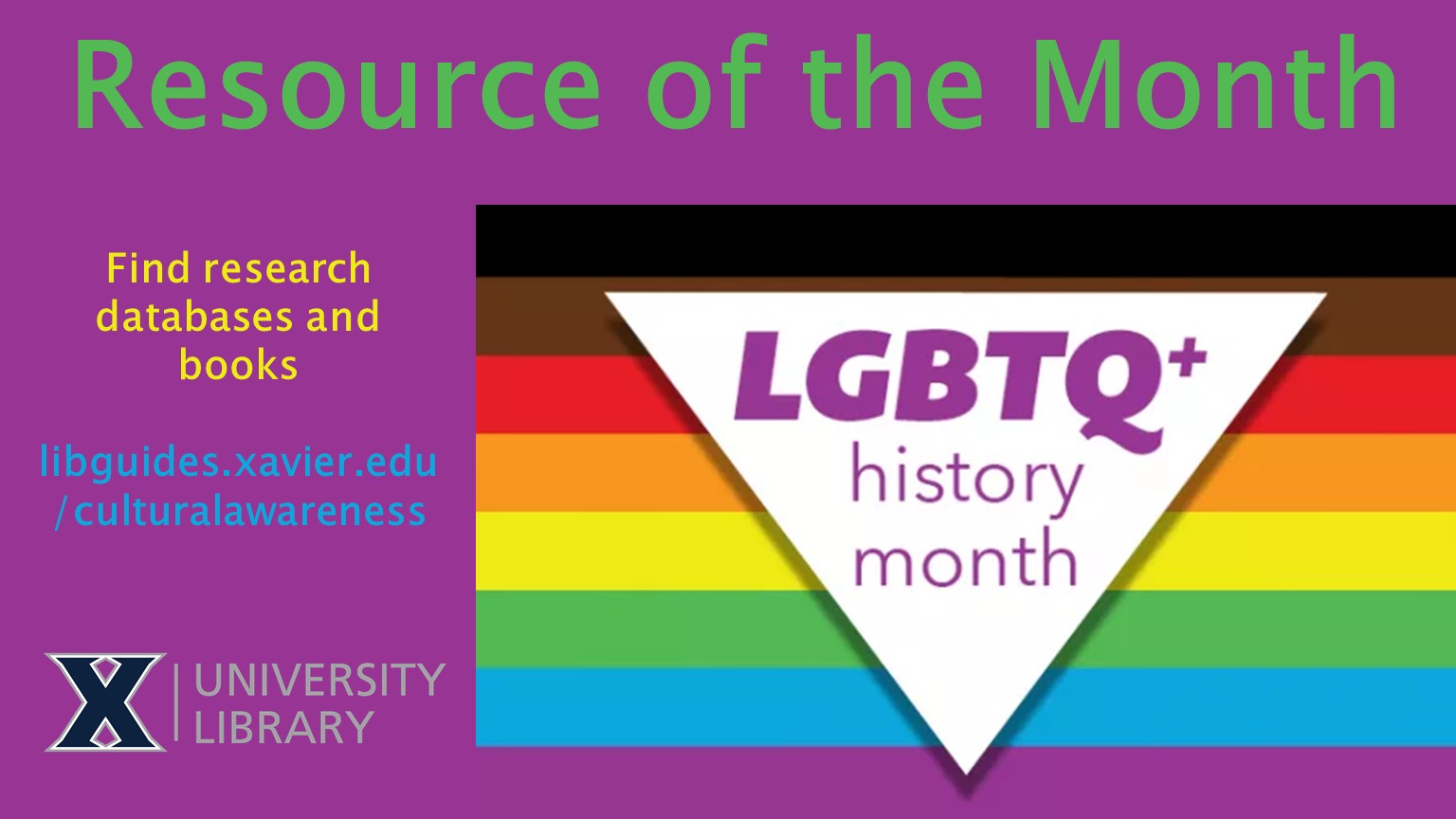 In support of LGBTQ+ History Month, the new Cultural Awareness: LGBTQ+ LibGuide page is University Library's Resource of the Month for October.
The Cultural Awareness: LGBTQ+ LibGuide page is a resource that provides research databases and books to help inform students, faculty, and staff and to provide a launch point for research on the topics of LGBTQ+ and Trans Awareness.
"That Highest Candle": Poetry and Spirituality
Celebrating the Opening of the Humanities Reading Room
October 18-19, 2022
Featuring
Events
Tuesday, October 18, 7:00pm
A Round Table Discussion with the Poets on Spiritual and Poetic Texts
Public Reception Following
Wednesday, October 19, 4:00pm
Poetry Reading by Tirzah Goldenberg, Peter O'Leary, and Donald Revell
Wednesday, October 19, 7:30pm
Poetry Reading by Elizabeth Gray, Michael Heller, and Henry Weinfield
 All events will take place on the first floor of McDonald Library, Xavier University.
Humanities Reading Room
The Humanities Reading Room, Second Floor, McDonald Library, will be open during the symposium.
Contact
For more information, contact Alison Morgan, Assistant Director of Public Services, University Library, or Dr. Norman Finkelstein, Professor Emeritus, Department of English.