Photo Gallery
Inauguration Library Volunteers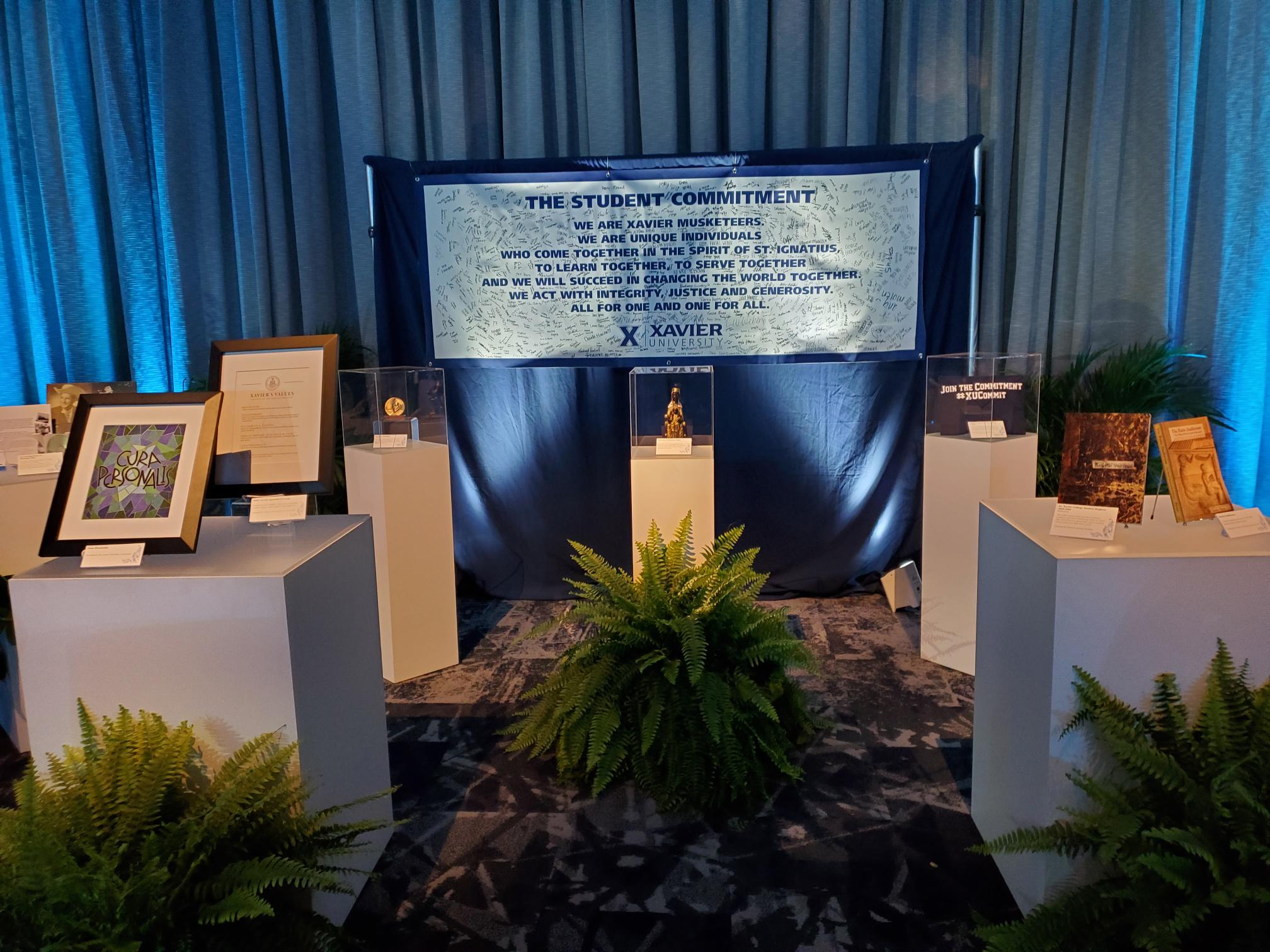 Anne Ryckbost, University Archivist & Special Collections Librarian, created displays at the Cintas Center's Schiff Conference Center for the President's Reception. Displayed here are the gifts received by President Hanycz from campus and Cincinnati community greeters.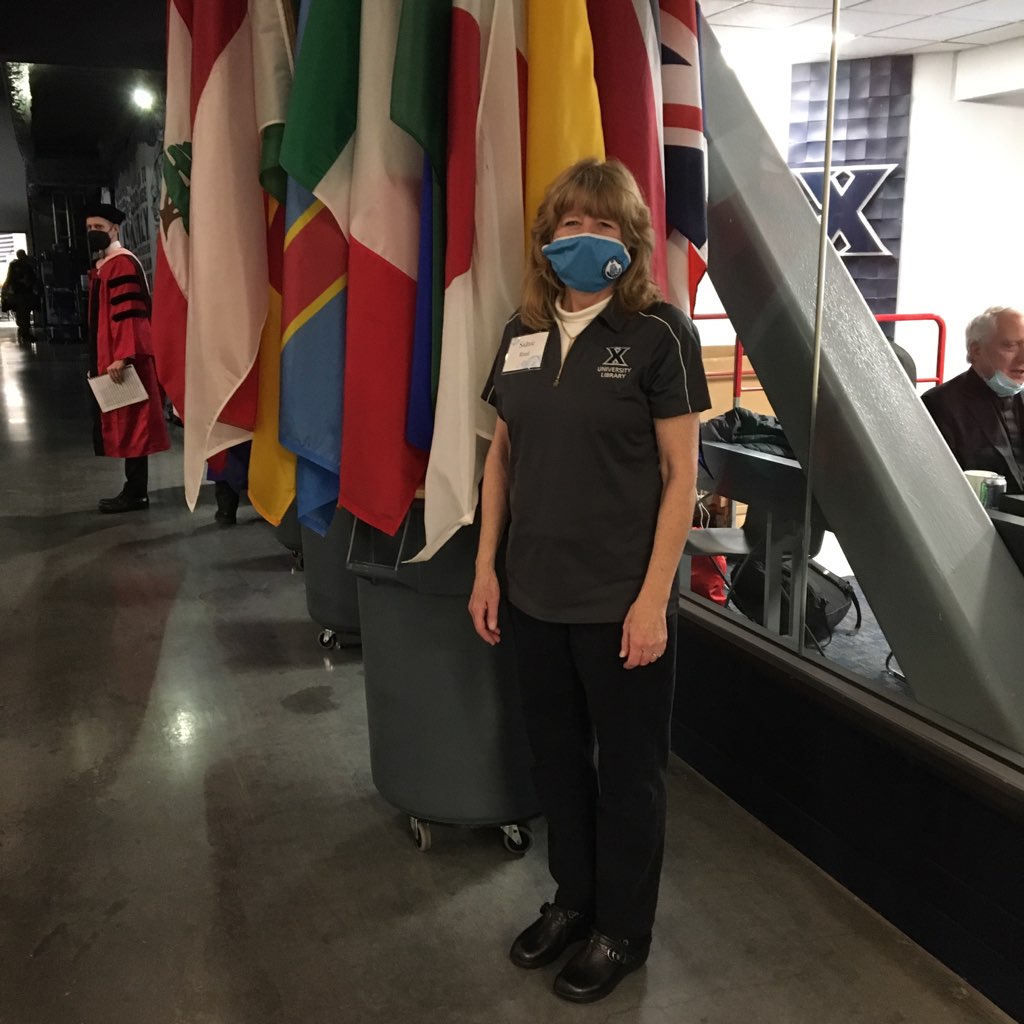 Sidnie Reed, Resource Sharing Specialist, served as a Floor Seating Official.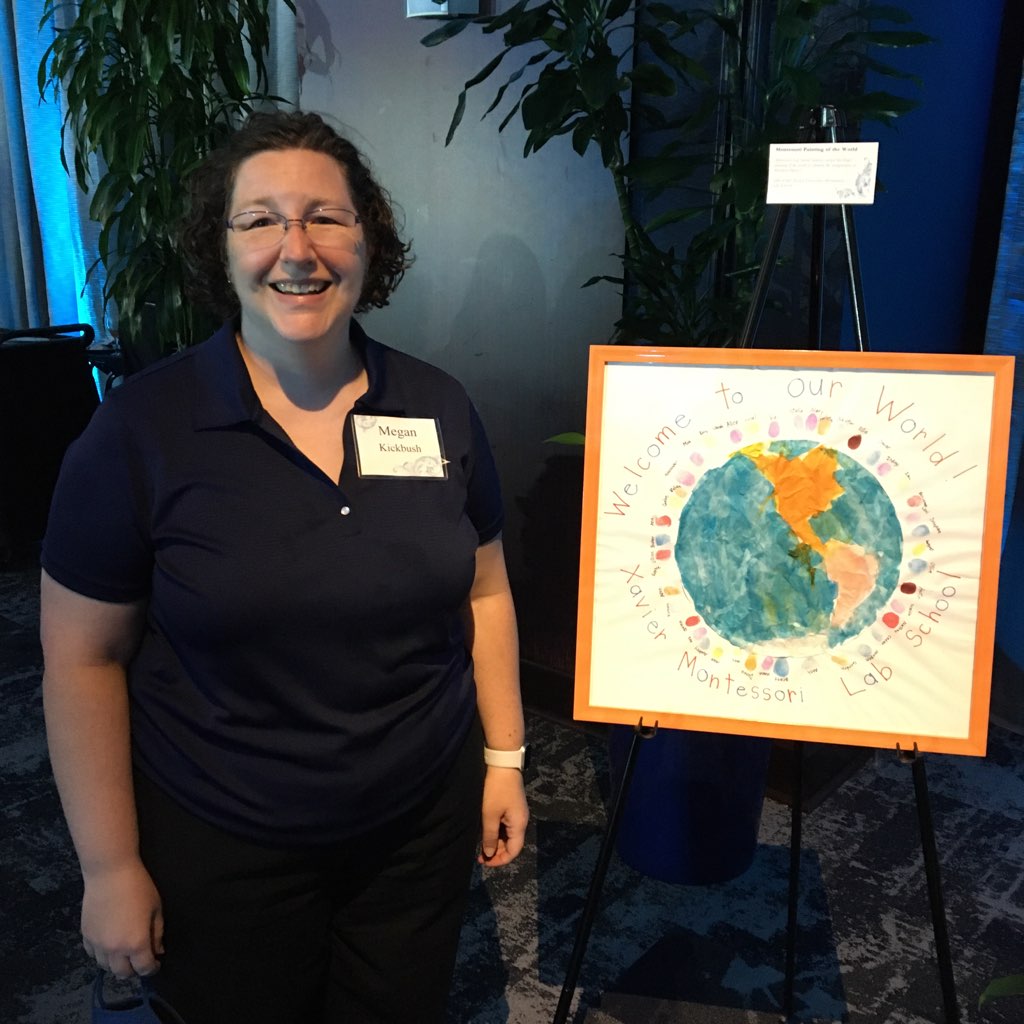 Megan Kickbush, Head of Access Services, served as a Lead Host for the Board of Trustees and governmental and religious dignitaries.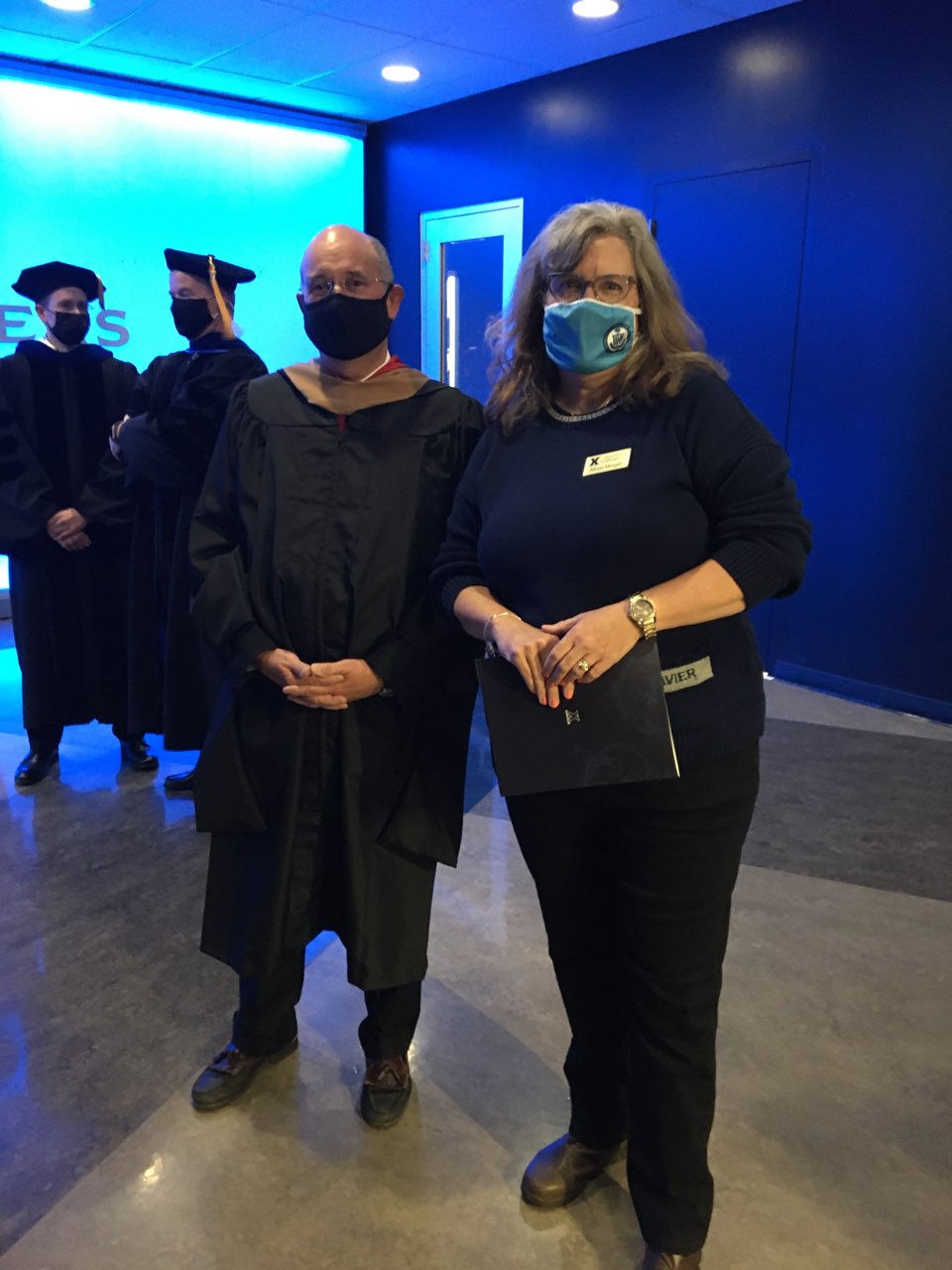 Alison Morgan, Assistant Director of Public Services, served as a Lead Host for the University Delegates from the AJCU and other universities across the country.
James Green, Head of User Experience & Assessment, served as a Processional Lead and Stage Assistant.