Recycling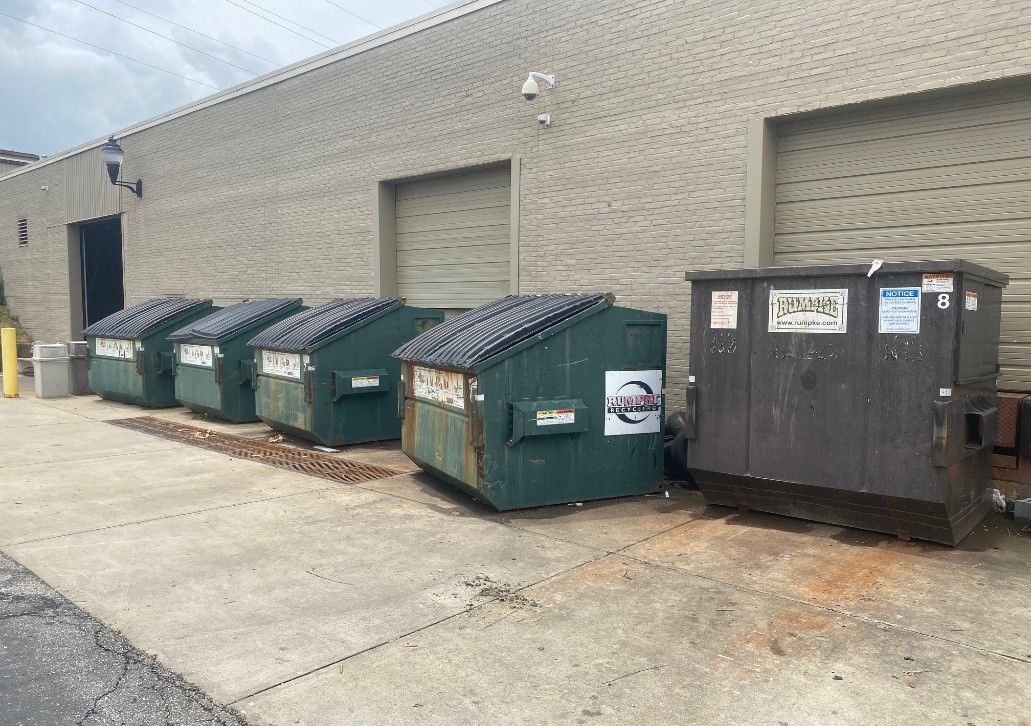 There are hundreds of recycling locations on Xavier's campus. Whether you're in the buildings or walking outside, there is always a recycling can close by. Our goal is to match every trash can with a recycling can and we are well on our way to achieving this with over fifty recycling cans outdoors alone. Paper, bottle and can recycling bins are located in the hallways of every building, residence and academic.
Additionally, the Gallagher Student Center has recycling locations for ink cartridges, cell phones and textbooks. Our charity box for donations to The Society of St. Vincent de Paul is located behind Kuhlman Hall near the C-1 parking lot year-round as an opportunity to reuse gently used items rather than throw them away.
In addition to recycling, replace wasteful plastic bottles with reusable bottles.
Physical Plant fills four recycling bins to one trash bin!
Call Physical Plant at 513-745-3151 to request a recycling bin for your office!
Not Sure What Can Be Recycled?