Bike
With over two dozen bike racks and clear paths through campus, it's easy to navigate through Xavier on bike. Bike racks are conveniently located right outside our buildings, from Gallagher Student Center and Fenwick Place to the dorms and academic mall. Never worry about parking again, there's always an empty spot just a few feet away from your destination!
Bus
Metro buses make traveling to your favorite off campus locations easy and sustainable with stops at Kenwood Mall, downtown Cincinnati, Kroger, Target and more!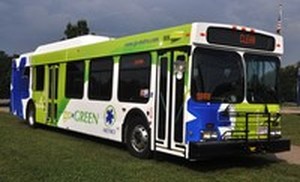 Metro*Plus services Kenwood Mall to Downtown, an express bus with only 17 stops, connects Xavier to UC, hospitals, downtown, and more. See the 17 stops on the

Metro*Plus route map

.

Metro riders reduce carbon emissions by over 4,800 pounds per year as compared to driving a car. Across the country, public transportation saves 4,200,000,000 (4.2 billion) gallons of gasoline every year.

Never been on the bus before? Not sure which route to take? Read more about how to use the bus from Xavier by visiting our Metro Bus page. Or attend brown-bags on riding Metro. Sessions include: How to use the bus, How to get to UC and the Malls, Bike loading, and Best sightseeing routes.
More Links >> Queen City Metro Buses // Metro Bus Stops Near Xavier
Prices: http://www.go-metro.com/fares-passes/passes
Ride Board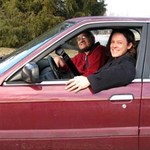 The virtual Ride Board is a safe, easy way for Xavier students to establish carpools that travel to and from Xavier's campus to cities around the country. Listings feature offerings from divers as well as posts from people seeking a ride. The Ride Board is especially useful during the holiday season, vacations and spring break, and any other trips back home. The Ride Board is only accessible by Xavier students and is monitored for inappropriate activity. Whether you have a car or need a ride, the Ride Board will connect you with other Xavier students who are headed the same way! Visit the secure Ride Board website:http://www.cs.xu.edu/rideboard.
Shuttle
The Xavier Shuttle is sponsored by the Division of Student Life and Leadership and the Student Government Association and is managed by the Gallagher Student Center office. Its mission is to provide Xavier students shuttle service between the university's campus and surrounding neighborhoods. The shuttles run on a fixed route. Xavier students must show their All Card and non-students must be accompanied by a Xavier student. No alcohol is permitted on the shuttle.
For more information on the Xavier Shuttle, visithttp://www.xavier.edu/student-involvement/sga/Campus-and-Airport-Shuttles.cfm.