Food Options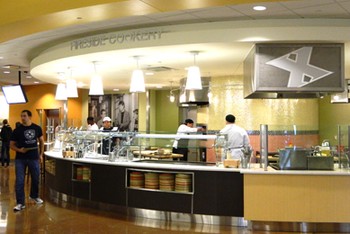 The Hoff Dining Commons, located inside Bishop Edward Fenwick Place, offers healthy, sustainable food options every day. All oils used in the cafe have zero Trans-fat, the kind of fat that raises your bad cholesterol (LDL) and lowers your good cholesterol (HDL). Ocean friendly seafood and cage-free eggs show our opposition to cruelty to all the world's creatures. Our chicken and pork products are antibiotic-free and our milk is free of rBGH and rBST, which have been shown to cause health risks for both cows and humans. We also serve fair trade certified coffee and purchase many food products from local producers.
Sustainable Packaging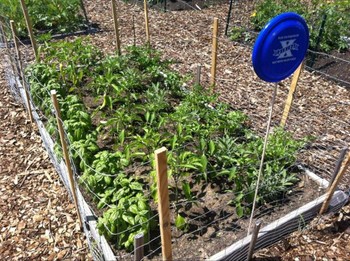 Our disposable packaging made of compostable materials as well as our Green To Go Boxes keep more waste out of landfills. We're also minimizing our environmental impact by composting roughly 2,000 pounds of food waste per week.
Campus Grown Vegetables
Xavier Dining has a plot in the NEXUS Community Garden where we grow peppers, basil and other produce. Xavier Dining is also involved with charity work, including volunteering at the Ronald McDonald House.