2011-2012 Sustainability Interns
Taylor Mauro '12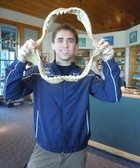 Taylor hails from North Liberty, IN, just outside of South Bend, and is a senior pursuing a degree in accounting and finance; which he hopes will help him land his dream job at the Disney Corp. He is currently working on Bike XU and Sustainability Day. He is a big fan of recycling but understands that not using the resources to make the product in the first place is even better. Taylor had the opportunity to take an Alternative Break trip to West Virginia to learn about the Appalachian culture and economic factors that affect that area. This trip educated him about the effects of coal use for energy and is where he became a proponent for the elimination of mountain top removal.
Elle Ross '13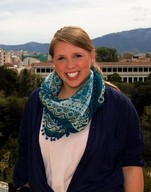 Elle is a junior Political Science and International Studies major. She has a passion for travel and culture, which she gained from studying abroad in Hamburg, Germany and Bologna, Italy. However, Elle comes from St. Louis, MO (Go Cards!) where she worked at a local Farmers' Market for six years. Engaging with the community and local farmers has greatly influenced her quest for a sustainable lifestyle. Her current projects as an intern include composting on campus, limiting paper waste by using digital record keeping, updating Xavier's Green Guide, and recycling for off campus housing. Please contact Elle with any questions, comments, ideas, or happy hello's at (314) 9221485 or rosse2@xavier.edu.
John Henrick '12
John is a senior Philosophy, Politics, and the Public and History major, happily transplanted from the wilds of Mason, Ohio. He grew interested in all things sustainable over his junior year, when he studied ecological urbanism, urban gardening, and U.S. urban history. Currently he is working on establishing a generally-accessible Rideboard and on shaping the possibility of an urban farm at Xavier. John hopes to strengthen the academic side of sustainability within Xavier through the incorporation of experiential learning in classes, such as involvement in local civic and environmental work. He is also eager to promote bike pathways and alternative transportation at the University and in Cincinnati, in the interest of not being struck while out and about on his wheels.
Dore'e Conley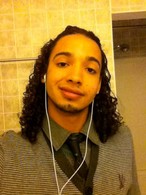 Dore'e Conley is a sophomore International Studies Major who plans on pursing minors in French and Africana Studies. He is from Palm Springs, California, for his last two years of high school he moved to Wheeling, West Virginia where he became president of several clubs, served as Student Body Representative in Wheeling City Council, and was published in West Virginia State Archives for a state essay contest. His first year at Xavier he received the Antonio Johnson Outstanding Service Award and obtained several leadership positions in Black Student Association and was selected for a national internship with Direct Action Research Training (DART). Currently Dore'e is a Physical Plant Student Groundskeeper and is heavily involved with Rockdale Community Garden where he and several other individuals are pursing the status of nonprofit to establish a Children's Market in Avondale. Feel free to contact Dore'e for any questions, comments, or thoughts through (760) 799-1076 and/or conleyd1@xavieredu.