2010-2011 Sustainability Interns
Taylor Mauro '12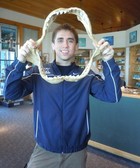 Taylor hails from North Liberty, IN, just outside of South Bend, and is a junior pursuing a degree in Accounting and Finance; which he hopes will help him land his dream job at the Disney Corp. He is currently working on the Student Green Fee Initiative and collaborated with the Marketing Dept. on a green seminar. He is a big fan of recycling but understands that not using the resources to make the product in the first place is even better. Taylor, along with Laura Wallace, had the opportunity to take an Alternative Break trip to West Virginia to learn about the Appalachian culture and economic factors that affect that area. This trip educated him about the effects of coal use for energy and is where he became a proponent for the elimination of mountain top removal.
Emily TeKolste '12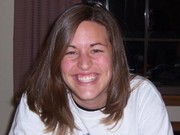 Emily is a senior Sociology major from Indianapolis, IN. She is unsure of what she wants to do when she graduates but is very excited to change the world. One of her sustainable focuses is on gardening and how we should utilize the local, natural resources we have. Emily is currently working on planning Earth Day events and helping to finalize the Campus Action Plan. Feel free to contact Emily at emtekolste@gmail.com.
Laura Wallace'12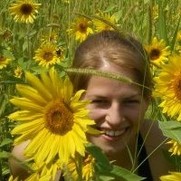 Laura was born and raised in Madeira, OH, just north of Xavier. She is a junior Organizational Communications major with Environmental Studies, Business, and Psychology minors. She plans to do a year of service after she graduates and hopes that this internship will shed light on future career possibilities. She spearheaded the Recyclemania program, is helping craft the Purchasing section of the Campus Action Plan, and is working with Xavier dining to make to-go options more sustainable.