Veterans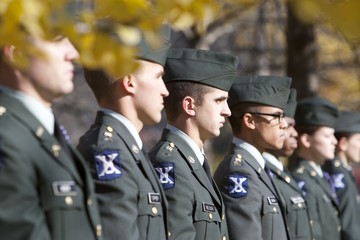 Student Veterans and military affiliated students at Xavier have access to modern facilities and infrastructure, dedicated advising and career counseling services, and a mentorship program that enhances their experience at Xavier and facilitates success within the values of the Jesuit tradition. 
Xavier's Student Veterans Center is nationally ranked.
Xavier accepts military training for credit.
The Student Veterans Center has a staff of five Veterans.
Veteran and military affiliated students may be eligible for benefits through both the Federal and State Departments of Veterans Affairs. These benefits and scholarships can be applied to the costs associated with attending Xavier University including tuition and fees, room and board, or even other living expenses.
Visit the Student Veterans Center's Financial Aid page to learn more!