Principles of Excellence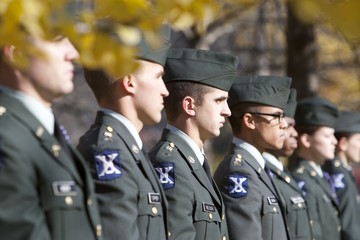 President Obama signed Executive Order 13607: Establishing Principles of Excellence for Educational Institutions Serving Service Members, Veterans, Spouses and Other Family Members on April 27, 2012. These principles were developed to strengthen oversight, enforcement, and accountability of education programs, and to ensure our service members, Veterans, and their families have the information they need to make informed decisions concerning their educational benefits.
The Department of Veterans Affairs sent a letter to university presidents on May 31, 2012 asking them to publicly commit to providing this information to veterans and their families. Officials from both the Department of Veterans Affairs and the Department of Education will be working to develop a standardized format for schools to use to provide this information.
Contact these offices for more information: