The Center's Building
The Center is blessed to be housed in one of the most beautiful, comfortable and hospitable spaces on campus. Originally built in 1927 for John and Mary Menke, who called the home "Glen Echo", the house was purchased in 1955 by then Xavier professor Joseph Link who, in 1979, sold six buildings to the University including the house, an additional house, the current Jesuit Residence, University Apartments, and Manor House.
The house was renovated in 2002-2003 and again in 2021 to become the Edward B. Brueggeman Center for Dialogue with two offices, a conference room, a lounge and office for the Brueggeman Fellows on the first floor. The second floor houses offices for the Community Building Institute and Government Relations Office, and an additional conference room.
They say a picture is worth a thousand words so let the pictures speak. 
Front of the Building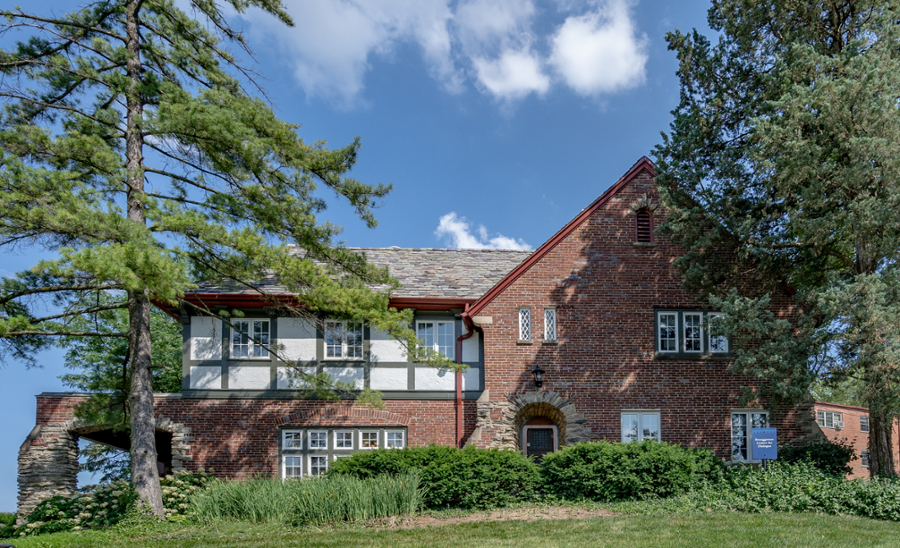 Conference Room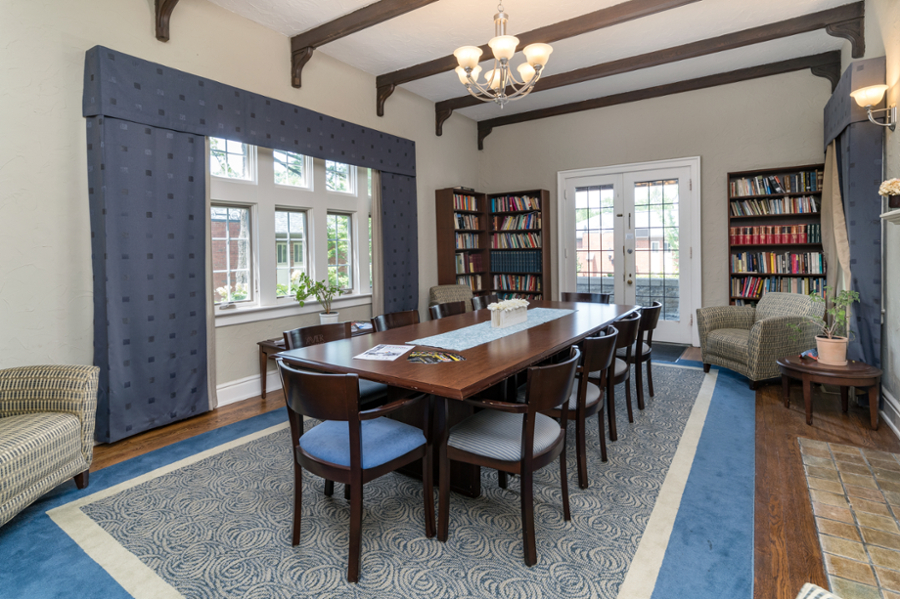 Director's Office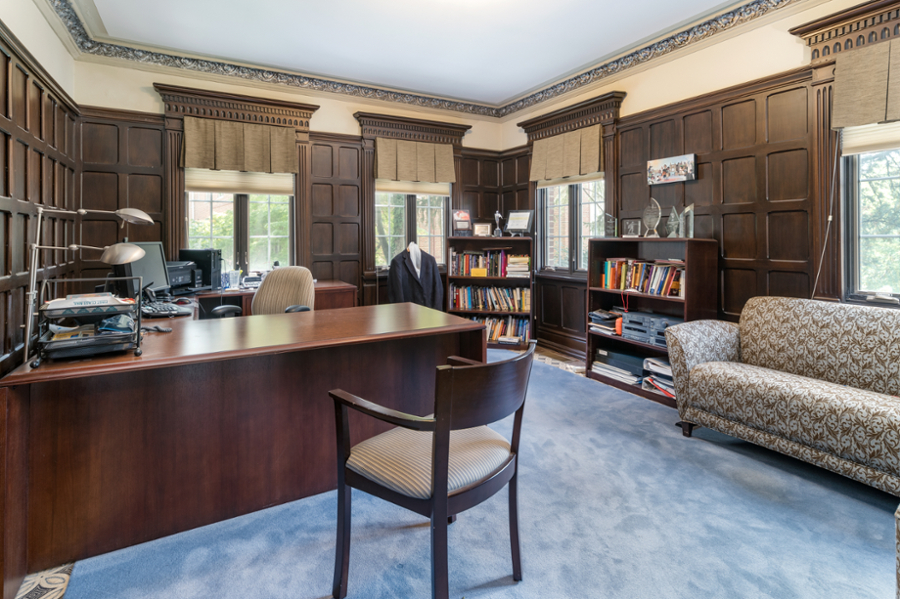 Assistant's Office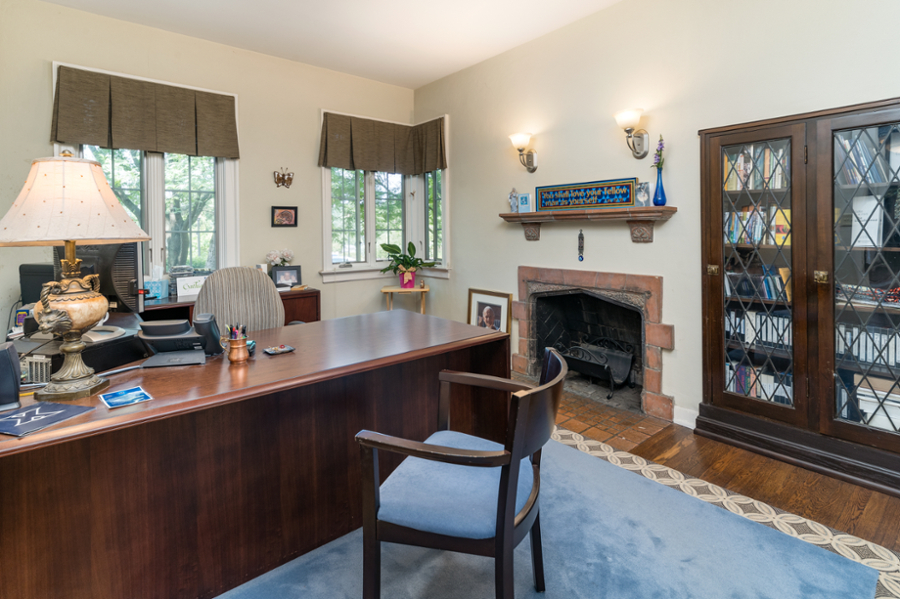 Brueggeman Research Fellow's Lounge