Curate My Community
Curate My Community is a series of exhibits prepared by the Cincinnati Museum Center (CMC) and hosted at various sites throughout Greater Cincinnati to showcase the Museum Center's rich collections during Union Terminal's renovation. Instead of boxing exhibits up the CMC partnered with area institutions to host items in their collection in public places. Xavier joins CVG Airport, UC, the Cincinnati Public Library, and Mt. St. Joseph as hosts.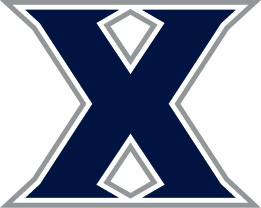 The CMC selected items from its collection in response to faculty requests last fall and just last week curators installed these exhibits in Alter, the Conaton Learning Commons, and the McDonald Library. Xavier's four exhibits feature Adena Indian artifacts recovered from the Norwood Mound, historical items from Cincinnati based companies US Shoe and Goldsmith Sporting Goods, and rocks and fossils from our region. These exhibits are representative of the CMC's vast collections that include Archaeology, Ethnology, History Objects and Fine Art, Archives and Manuscripts, Moving Images and Sound Recordings, Photograph and Prints, and Printed Works. The attached document provides a summary about each exhibit but you are encouraged to visit each one for more in depth details. Faculty, Staff, and students interested in learning more about the exhibits, or pairing them with a course or conversation with a Museum curator this fall may contact Sean Rhiney, Director, Eigel Center for Community Engaged Learning or Ken Gibson, McDonald Library Director.

The exhibits will remain on campus during the 2017-18 academic year and return to the Museum shortly before its reopening next year.