Murray Lecture 2018
Murray Lecture, March 24, 2018
The Grave of the Griffin Warrior at Pylos, Greece
Sharon R. Stocker and Jack L. Davis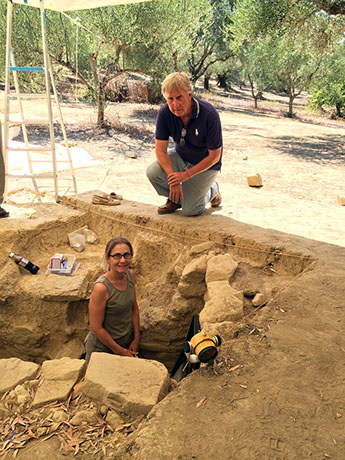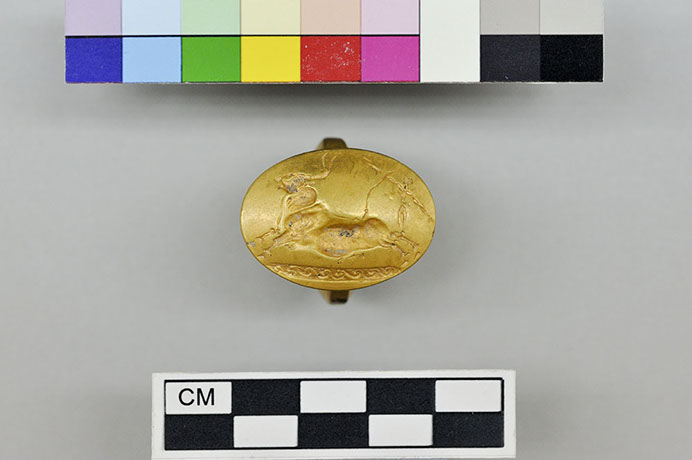 Sharon R. Stocker received her doctorate in Greek prehistory from the University of Cincinnati, where she is currently employed as a Senior Research Associate. She manages the university's excavations at the Palace of Nestor in Pylos, Greece and is co-director of the current Cincinnati excavations, where she serves as Field Director. In 2015 she spent more than six months in the Tomb of the Griffin Warrior and she is currently engaged year-round in the conservation of the artifacts from the grave. Sharon's particular expertise lies in the analysis of ceramics of the Middle Bronze Age and Early Greek colonization in the Western Mediterranean. In addition to Pylos she has directed archaeological projects in Albania. Along with archaeology, Sharon has a passion for sailing. She lives in Pylos with her cat Nestor.
Jack L. Davis is Carl W. Blegen Professor of Greek Archaeology at the University of Cincinnati in Ohio and is a former Director of the American School of Classical Studies at Athens. He has directed or co-directed regional archaeological projects in several areas of Greece, including the Nemea Valley, the island of Keos, and Messenia near the Palace of Nestor (Pylos Regional Archaeological Project). In addition he has directed regional studies and excavations in Albania in the hinterlands of the ancient Greek colonies of Dyrrachium/Epidamnos and Apollonia. Davis is a recognized authority in the archaeology of the Aegean Islands and has published reports on excavations on the islands of Keos (at Ayia Irini) and Melos (at Phylakopi). Other research interests include the history and archaeology of Ottoman and early modern Greece and the history of Classical archaeology, in particular its relationship to nationalist movements in the Balkans. Since 2015 he has been co-directing renewed excavations at the Palace of Nestor, together with Sharon Stocker.
Please join us in the Conaton Board Room, Saturday, March 24, 4:00 pm. Reception to Follow.