Murray Lecture 2017

Murray Lecture 2017 Presents
John Gruber-Miller, Professor of Classics
Edwin R. and Mary E. Mason Professor of Languages at Cornell College
Honors Bachelor of Arts Alumnus, 1979
"Defining a Comic Tradition: Plautus and the Marx Brothers."
Conaton Board Room, Saturday, March 18, 4:00-5:15; Reception to Follow: Free and Open to the Public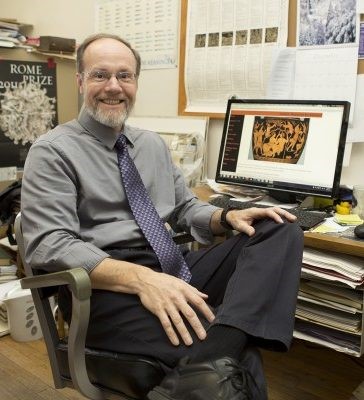 Critics of comedy have generally classified the Marx Brothers as Anarchists or as ethnic comedians or as members of a larger Comedian tradition. None of these designations gives the Marx Brothers their due. In fact, these labels reduce their films to witty bits rather than take their entire comic world into consideration. In examining their success at creating this distinctive comic world, it becomes clear that the Marx Brothers are part of a long tradition going all the way back to the Roman comic playwright Plautus, best known for his tricky slaves, verbal pyrotechnics, actors' rapport with the audience, and send-ups of romantic comedy.