As an international student in the United States the job search can be a challenge but not impossible! You need to be resourceful, persistent, diligent and of course optimistic. These are all qualities you have already developed and sharpened just by living in a country far from home. There are a number of useful websites that will guide you through the employment process.
The Career Development Office can assist you in all career related matters from creating your American resume to preparing you for your interviews through a mock interview. We offer a number of workshops and presentations specifically for the International students. In addition, we host two major Career Fairs in which there may be employers who hire or offer internships. Check our calendar for the most recent events.
The Center for International Education (CIE) is always ready to help international students navigate the rules and regulations for employment.
International Student Job Search Guide: As the world becomes smaller with the globalization of markets, there are an increasing number of international students on campuses throughout the U.S. today. International students seeking employment in the U.S. have unique and different challenges. This guide has been developed to provide assistance and advice to international students regarding the job-search process.
GoinGlobal provides country specific career and employment information including internships and job positing, H1B employer listings, corporate profiles and job listings and career resources for 30 countries. It is easy to navigate and the information is updated daily. Whether you want to work abroad for six months or live abroad indefinitely you will find this website a valuable source! Log into your Hire-A-Muskie account and click on the

link for free access.
H1 Base divides their information into three easy to navigate categories: H1Visa, H2B Visa and Green Card job seekers They have many years of specialization and expertise in Visa sponsorship, one of the largest nationwide network of sponsoring companies and the effective methods, techniques, and strategies that help to create successful results. http://www.h1base.com/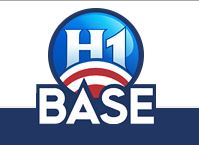 Cincy Global focuses on strengthening and diversifying the Greater Cincinnati's economy through the retention of top international talent
The International Career Forum is an annual Career Fair designed strictly for the international student Sponsored by CinciGlobal. This event is a collaboration of local colleges, businesses and local government agencies. Watch for it on our website.
Additional Resources
GoJobsite is an online recruitment site that is a gateway to a network of European job/career sites (United Kingdom, France, Germany, Republic of Ireland, Italy, and Spain). Job seekers have access to the job database without registering. Registration (free) allows you to post your CV, receive job postings by e-mail, track your online applications, access career advice articles, and search and apply for jobs online.
http://www.jobsite.co.uk/
Disco International is a human resources firm specializing in Japanese-English bilingual recruitment. Since its inception, the company has connected in excess of 200,000 candidates with more than 5,000 companies via its job fairs called "Career Forums" held annually in Boston, Los Angeles, San Francisco, London, Sydney, Osaka, and Tokyo. "CareerForum.Net" ("CFN") functions as the official registration site for candidates interested in attending the Career Forums, in addition to being a career portal for bilingual candidates in search of a variety of professional opportunities. ApplyESL.com was connects applicants who seek to study abroad with ESL programs in both North America and the United Kingdom. It currently offers information in five languages - English, Japanese, Chinese (Traditional and Simplified), Korean and Spanish
My Visa Jobs is a job information portal that provides information about visa petitions, job postings, company profiles and salary etc.
H1 Visa Jobs is an online database, which lists American firms that have hired international professionals with H-1B visas. There is a fee for a subscription to the database.