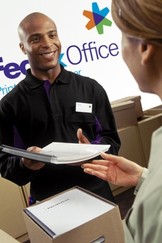 The Xavier Document Center welcomes you! FedEx Office has been a part of the Xavier family for over 15 years, providing a full range of services to Xavier University students, faculty and staff.
For project consultation or for help with the online ordering system, please contact Ashley de los Reyes at ashley.delosreyes@fedex.com or (513) 391-7607.
Documents can be submitted Online or the FedEx Office center at 3876 Paxton Avenue directly.
Online Ordering System