Xavier and U.S. Bank have partnered together to provide additional ALL Card convenience options
Partnership Contract Details Link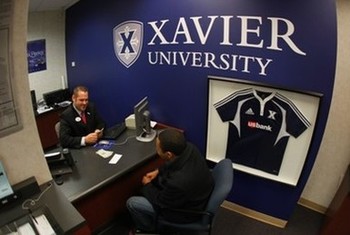 U.S. Bank Xavier branch welcomes you! As part of the Xavier community, our staff is devoted to making sure you have the best experience possible. I urge you to take advantage of our Financial Wellness seminars that are given each semester as well as many of our modules online to help you prepare for your financial future.
We are conveniently located on the second floor of the Gallagher Student Center, room 260. I welcome and encourage any questions you may have.
Sincerely,
Barb Suguitan
Xavier Branch, Branch Manager
3800 Victory Parkway
Cincinnati, Ohio 45207-2151
Gallagher Student Center, 2nd Floor, Suite 260
(513) 745-3798