Past Capital Projects
Hoff Academic Quad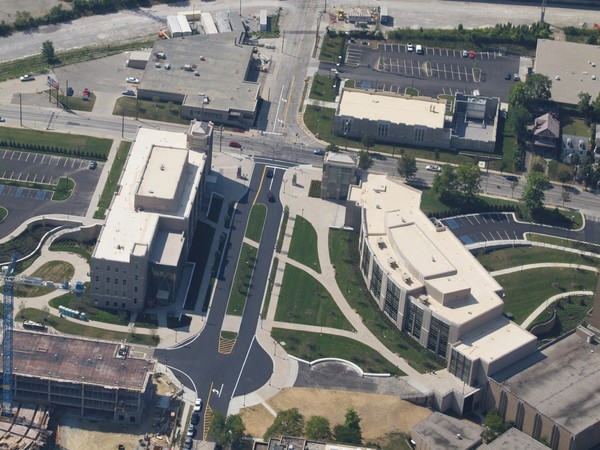 Completed in August 2010, the Hoff Academic Quad features 170,000 square feet of new academic facilities that will dramatically enhance Xavier's learning environment. The Hoff Academic Quad is built around two new facilities—the Conaton Learning Commons and Smith Hall (a new building for the Williams College of Business) and supported by a new central utility plant. Taken together, these new structures will serve as a model of excellence in American higher education.
The new facility for the Williams College of Business is a world-class, technologically advanced resource. It is designed to bring together students, faculty, staff, alumni and business executives to collaborate and create innovative programming.
The Conaton Learning Commons is the heart of the Hoff Academic Quad. The Commons provides Xavier students with a full range of facilities, technologies and services that help them master a broad set of essential skills and thus gain a competitive advantage in their respective disciplines and careers.
Photo information: Central Utility Plant (upper right), Conaton Learning Commons (lower right) and Smith Hall (left side).
Central Utility Plant
The Central Utility Plant (CUP) is approximately 20,000 sf building that provides hot and chilled water and electrical power for the Hoff Academic Quad (HAQ). The CUP will ultimately provide the same utilities to serve approximately 2.5 million square feet of academic, office, housing, recreation, dining, religious and convocation facilities on the campus.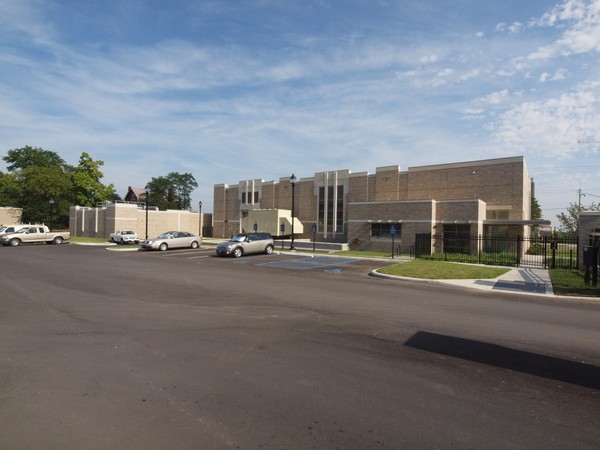 Michael J. Conaton Learning Commons
The Michael J. Conaton Learning Commons is at the heart of the James E. Hoff, S.J., Academic Quad. The Commons provides students with the facilities, technologies and services to help them master essential skills and gain a competitive advantage in their respective disciplines and careers. As a result, Xavier graduates are better prepared to enjoy successful lives and careers that are the graduates of other institutions.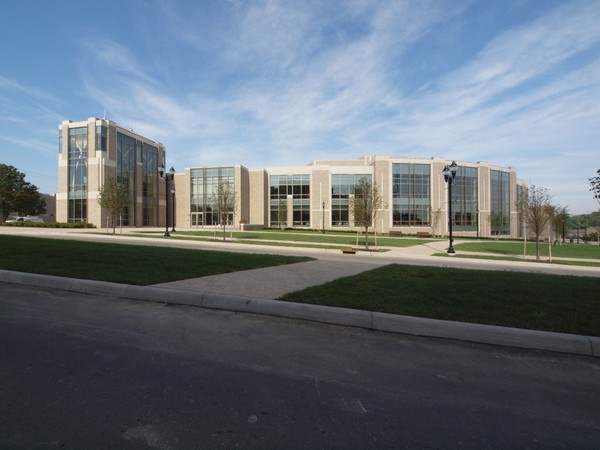 Without a doubt, the Williams College of Business has taken its place among the nation's most dynamic business schools. A series of innovative and successful initiatives have contributed to dramatic increases in corporate interaction, national visibility and prominence, and enrollment. This new, state-of-the art facility will better serve the college's expanding needs and help sustain this momentum. Highlights:
5/3 Trading room
Center for Applied Finance
Technology-driven classrooms
Professional Development Center
Project workrooms
Multimedia room
Study rooms
Academic advising suite
Computer lab
Faculty and staff offices
Executive conference rooms
Cintas Institute for Business Ethics
Sedler Family Center for Entrepreneurship and Innovation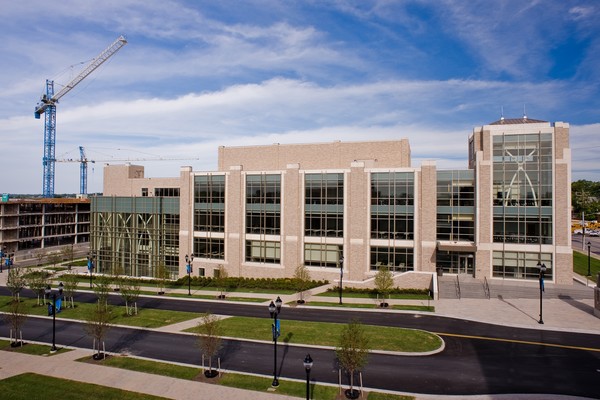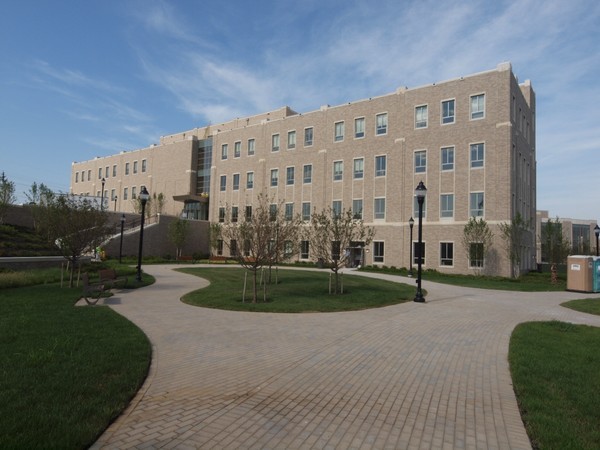 New Residence Hall and Dining Commons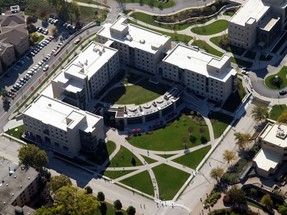 Excitement built as Xavier's new eco friendly residence and dining complex took shape.
Located in the heart of campus across from Bellarmine Chapel, the complex opened in August, 2011 and features multi-bedroom suites and all-you-can-eat dining. It also includes a rooftop recreation space above the dining center and green space in front of the complex. In the future, it will include street-level retail outlets.
Xavier's rising national profile is bringing increased interest from students across the country. The University is meeting the academic side of this opportunity by creating new educational facilities second to none in the nation. But another challenge exists: student housing.
Currently, the University's residence halls house about 52 percent of full-time undergraduate students and are inadequate in meeting Xavier's goal that all freshman and sophomore students live on campus.
Limited student housing is considered a constraint to enrollment, including recruiting and retention. The New Residence Hall is a key component of Xavier's long-term vision and strategy.
Key Figures
Completed by August 2011.
Features four residence halls and a dining center.
Is located in the core of campus, providing easy access to all classroom facilities as well as the Gallagher Student Center and Bellarmine Chapel.
Features 535 beds to help meet student demand.
Is designed around comfortably sized multi-bedroom suites.
Uses existing campus property at the corner of Herald Avenue and Francis Xavier Way.
Alleviates expanded occupancy—the current practice of housing additional students in rooms intended for less.
Includes roof-top recreation space above the dining hall.
The Residence Halls
House 535 students in four connected towers that create one residential community.
Includes two, three and four-bedroom suites with common areas, one or two full baths, tile floors and walk-in showers.
Has first-floor laundry open 24 hours a day, with TV monitors and vending machines.
The Dining Center
Seats approximately 725, up from 400 in existing cafeteria.
Features various food stations, including hot and vegan delis, grill and salad bar, plus stone hearth pizza oven, full-service bakery and cereal station.
Includes digital menu monitors at all stations and monitors throughout with continuous updates on campus news and events.