Electrical Systems
Operations installs and repairs the entire electrical distribution system on campus from high voltage systems to low voltage control systems. This includes components such as distribution panels, motor control centers, wall switches, receptacles, light fixtures and bulbs, outside security lighting, branch circuit wiring, control, data and telephone wiring, conduit and breakers. Operations also maintains fire extinguishers, fire alarm systems and fire suppression systems. Operations conducts monthly fire alarm system tests in all residence halls.

Rob Edwards and Todd Breitholle installing energy efficient lights in the Alumni Center.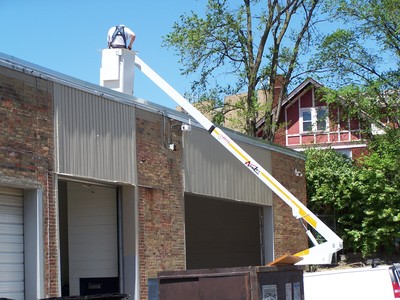 Plant Personnel using the bucket truck to repair outdoor lighting.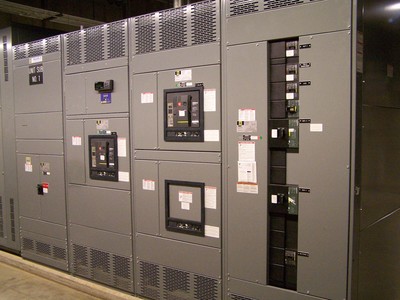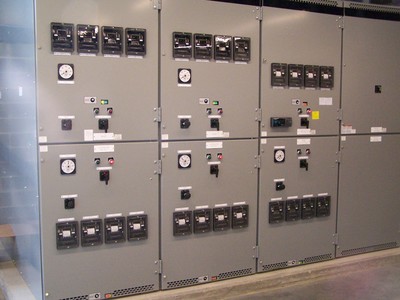 Electrical switchgear in the new Central Utility Plant.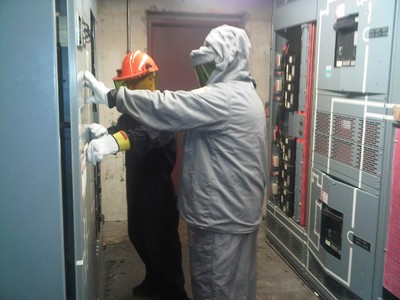 Mike Heisel and Rob Edwards suited up in high voltage safety suits as they worked on Xavier's high voltage electrical system. This is a great example of predictive maintenance.