Deliveries
Building Services will deliver books (not phone books), brochures and computer paper for departments on campus as requested. Deliveries off of campus will need to be handled by other means. Deliveries and pickups are by special request by calling 745-3151.
Note: Please provide a two day notice so that we may best meet your needs.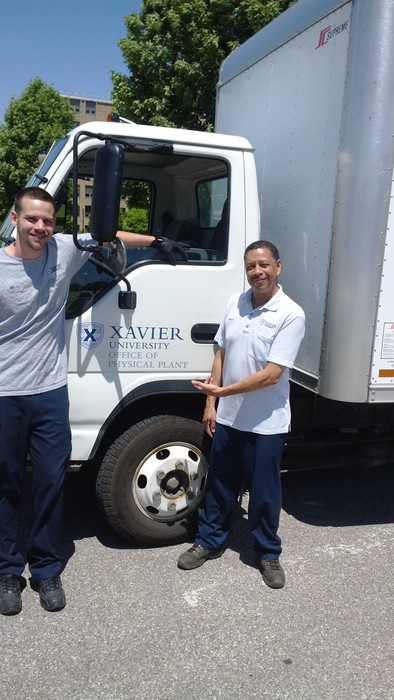 Marc Niederhausen and Shaw Trotter after delivery of tables and chairs to the North Yard.