Campus Moves
For relocation of office or classroom furniture, please call 745-3151. Your call will be directed to the appropriate person. Please provide the quantity and type of furniture being relocated, to and from locations, preferred move date, contact person and phone number. If faculty/staff are being relocated, requests should come from department chairs or supervisors with building coordinators notified of changes.
Note: Phone and data changes must be coordinated through Information Systems and Services.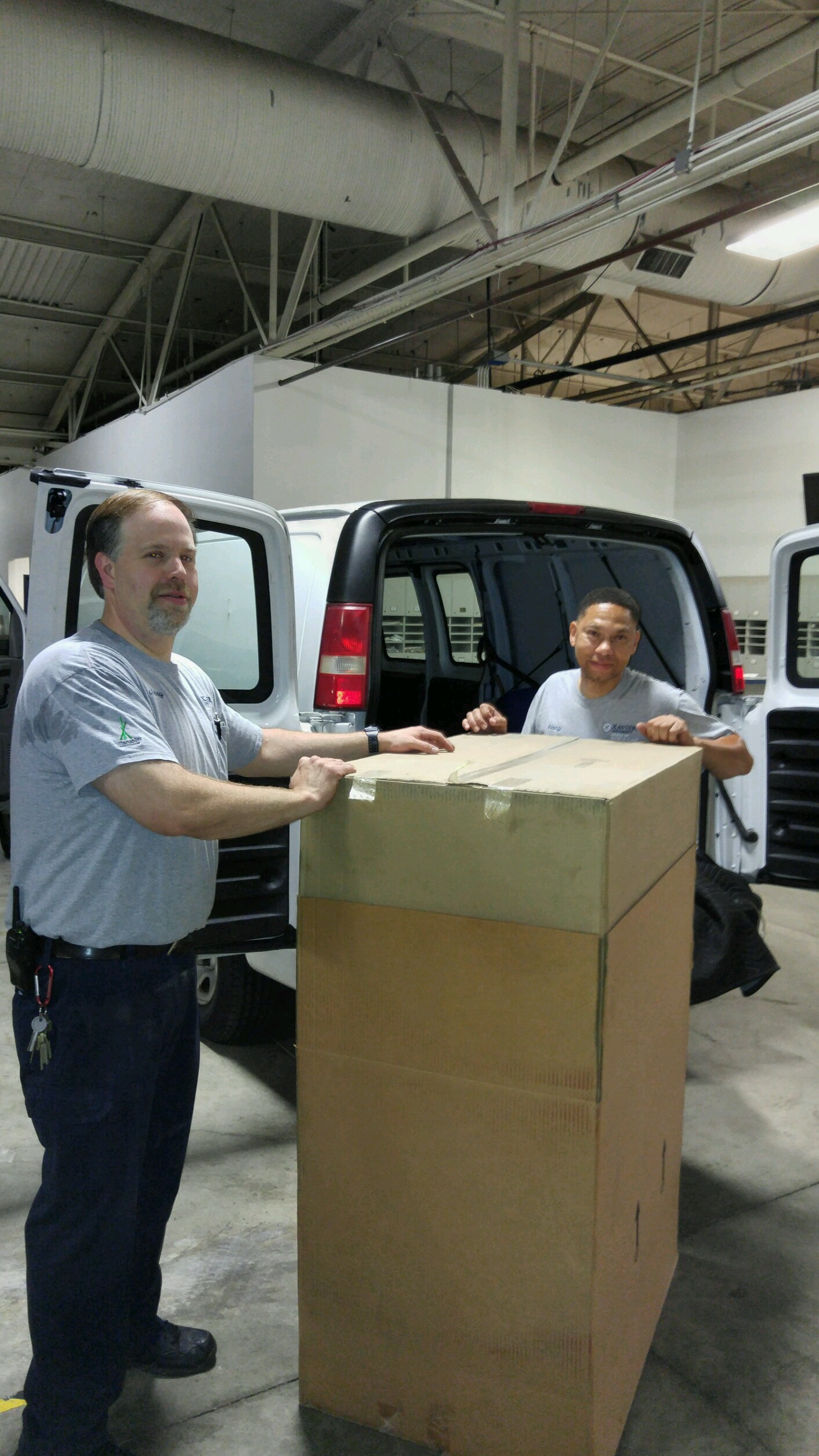 Vincent Lewis and Jerry Vierling, Building Service Specialists, loading a chest of drawers for a dorm room.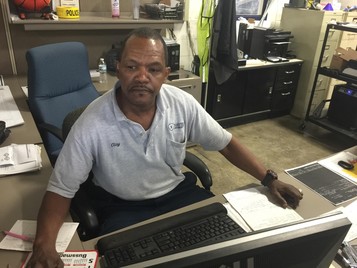 Clay Holloway assists with moves from the warehouse in Physical Plant.

Movers loading trucks in front of Hailstones.