Manresa

for New Faculty and Staff - Fall 2017
"Manresa" provides an overview of Xavier's mission and identity for new faculty and staff. During each session, veteran faculty and staff will share some aspect of our tradition followed by stimulating discussions with new colleagues. Manresa is offered in two format options: a 24-hour overnight experience and a series of luncheons for those who cannot make the overnight.
As with all of our programs, faculty and staff of all faith traditions, and those with no affiliation, are invited to join us for this interesting program.
REGISTRATION FOR MANRESA WILL BEGIN IN JULY 2017
OPTION ONE: Manresa Overnight at Transfiguration Spirituality Center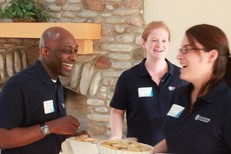 Arrive on Friday, September 15, 2017 between 3:30 - 4:00 p.m.
Depart on Saturday, September 16, 2017 at 4:00 p.m.
Join us for this relaxed overnight experience as we hear from great speakers and share a meal and conversation in the beautiful retreat surroundings of the Transfiguration Spirituality Center about 20 minutes from campus.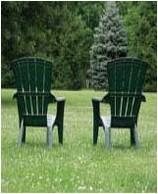 We will get a glimpse into the life of St. Ignatius Loyola and an overview of Jesuit education. We will also hear from "veteran" Xavier faculty and staff about how they incorporate Ignatian principles into their work.
This option is often favored by new faculty because they may not be free to attend the luncheons of "Option Two" due to their teaching schedule.

OPTION TWO:

Manresa on Campus
Manresa on Campus has presentations similar to those offered at the Manresa Overnight. This luncheon series is hosted on Wednesdays, September 6, 13, and 20 from 11:30 a.m. - 1:30 p.m. Lunch is served at all three sessions in the Schiff Conference Center in Cintas.