Theological Foundations (THEO 111)
Jesuit Theology and Spirituality (THEO 236)

Chris Pramuk, Ph.D.
Mentor: Ginger McKenzie, Ph.D.
I. Using Music and Poetry to Teach the Whole Person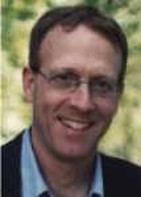 Theological Foundations (THEO 111)
Course Description (Fall 2008/Spring 2009)

This course introduces students to the academic study of theology by reflecting on the mysteries of human life and the divine dimension of reality. We approach the subject through many lenses: historical and critical analyses, sacred scripture, literature, and science; through art, poetry, film, and music; and inevitably, through the lens of our own experiences, questions, and personal histories as human beings. By exploring religious faith and theological questioning as a universal dimension of human life on the planet, this class provides a foundation for a deeper personal engagement with Catholicism and global religious traditions in general.

Mission-Driven Components

The Ignatian Mentoring Program has reinforced my desire as a teacher to engage the whole person of students through the use of poetry and music. As St. Ignatius wrote in the Spiritual Exercises: "It is profitable to use the imagination and to apply the five senses to [these contemplations], just as if I were there. Then, reflecting upon myself, I will draw some profit from this." Through frequent exploration of music and poetry in the classroom, I aim to help students "get inside" the experiences of others in a holistic way, "just as if [they] were there." That is, to get beyond the "literal" surface of things and immerse oneself in the depth (or mystical) dimension of reality, history, sacred texts, etc., thus giving them tools for exploring the transcendent dimension (and questions) of their own lives.

Bill Huebsch expresses a very "catholic" (universal) truth when he writes: "Human beings stand constantly at the very edge of mystery. . . . The language of the poet is not ordinary, common language to us. It is a language that seems to come from the other side." By exploring the life and poetry of Abraham Joshua Heschel, Thich Nhat Hanh, and many others, as well as the poetic landscape of the Bible, students are invited to place themselves "at the edge of mystery," and to dwell there a while, even (or especially) when doing so opens up the most difficult and elusive questions: Is God real? Where is God when people are suffering? For what can I hope for in this life and the next? Where are my desires leading me? Does God (or Jesus) have anything to do with my sexuality? And so on. By opening up hidden realms of experience and imagination, music and poetry are uniquely positioned to help young adults get inside and wrestle with such questions.
II. Protest Music in an Ignatian Context
Jesuit Theology and Spirituality (THEO 236)
Course description (Fall 2008/Spring 2009)

The seminar seeks to understand the historical, theological, and imaginative roots of Jesuit (or Ignatian) spirituality as expressed in the Autobiography and Spiritual Exercises of St. Ignatius Loyola. Building on this foundation, students explore how aspects of this spirituality come to fruition in the lives and thought of four influential Jesuits of the 20th century: Teilhard de Chardin, Karl Rahner, Pedro Arrupe, and Anthony De Mello, as well as in a range of related Jesuit and non-Jesuit thinkers.
The seminar prepares students to articulate their own vision of a "spirituality for the 21st century," and to consider how Jesuit theology and spirituality might contribute essentially to that vision.
Mission-Driven Component & Research Fruits

Beyond the clear connections between this course and the Jesuit mission and identity of Xavier University, teaching this seminar has opened my eyes to the theological underpinnings of Ignatian spirituality. In particular, studying the Spiritual Exercises in great depth has helped me understand the intrinsically theological link between the "service of faith" and the "promotion of justice," as articulated by GC 32 and carried forward by Pedro Arrupe. Ignatian spirituality trains us to "see" the world "from below," as it were, as Jesus saw the world, with particular attention to the poor and suffering. As Johann Metz puts it, Ignatian spirituality cultivates a "mysticism of open eyes," a spirituality that "sees more and not less. It is a mysticism that especially makes visible all invisible and inconvenient suffering, and--convenient or not--pays attention to it and takes responsibility for it, for the sake of a God who is a friend to human beings."

Again, one way I have sought to cultivate this kind of "seeing" in the classroom is through music, and in particular, through the venerable tradition of "protest music." With much encouragement from my IMP mentor, Dr. Ginger Mckenzie, I shared examples of protest music with students in the seminar, and together we explored certain "resonances" with Ignatian spirituality, not least the impulse to firmly resist injustice and dehumanization in all its forms. One of the theological or mystical keys to this particularly Christian "way of seeing," we discerned, is a living grasp of the "incarnation" of God in all things, and consummately, in the drama of human life. Another is the willingness to enter into communion with Jesus not only in the drama of his life, but also in his death on the cross, as Ignatius invites us to do in the First Week of the Exercises. In an analogous way, protest music draws us into the experience of "the crucified peoples" of history, and confronts us with the question of complicity and responsibility: "What are you going to do about it?"
Conclusion

This "experimenting" with protest music in an Ignatian context has been tremendously thought-provoking, both for myself and, I believe, my students. It culminated in the writing of a full-length essay on the subject (attached here), which I have submitted for consideration to a volume on Justice in Jesuit Education being published by Fordham University Press
Christian Sexual Ethics (THEO 313)
Jennifer Beste, Ph.D.
Mentor: Lisa Close-Jacob, Ph.D. (Biology)
Course Description
This course introduces students to the method and fundamentals of Christian ethics and explores the moral visions, principles and teachings of the Christian tradition as they relate to sexuality. By the end of the course, students are expected to discern and articulate their own Christian sexual ethic.
Mission-Driven Component:
Since I teach theological ethics courses, my objective is to incorporate Jesuit values into my teaching. I seek to develop further their abilities to:
1. reason critically and think creatively
2. communicate effectively
3. integrate knowledge with experience toward wisdom, insight, and understanding
4. promote justice and be morally sensitive to the needs of the most marginalized and poor in society
5. appreciate human diversity and inclusiveness
6. seek to find the presence of God in all things.
After reading and reflection about the Ignatian vision and values, I integrated two new components to my sexual ethics course this spring.
First, I emphasized the relationship between the Jesuit value of social justice and specific sexual ethics issues. We began the course by analyzing the concept of justice and how it relates to sexual ethics. Students read about Foucault and how his insights help us analyze issues of justice involved in sexual ethics, such as the historical construction of black sexuality by dominant whites from slavery to the present, the portrayal and treatment of women and children in society, and Christian church's stance towards gay and lesbian persons.
Second, I am challenging students to reflect more explicitly and deeply on their moral character and become more critical of their individual gendered and sexual identity. A new assignment I have designed challenges them to analyze how their gendered identity has been constructed by religious and cultural gender norms. Students will write about how they conform to gender characteristics of masculinity or femininity. They will address the following questions: Are there any gender characteristics that they have internalized that 1) may actually be harmful to themselves and their ability to be a whole person, 2) may hinder their capacity to sustain intimate, healthy relationships, and 3) may cause them to treat others unjustly? Students who identify and struggle with harmful gender characteristics will discern ways to change and resist gender norms. Such analysis of gender will be crucial when addressing issues of justice between men and women addressed later in the course.
Theological Foundations (THEO 111)
Christian Doctrine Today (The 290)
Edward Hahnenberg, Ph.D.
Mentor: Ed Cueva, Ph.D. (Classics)
THE ROLE OF EXPERIENCE & MODELS OF MINISTRY
THEOLOGICAL FOUNDATIONS (THEO 111)
Course Description (Spring 2005)
This course introduces students to theology as an academic discipline by exploring the various ways individuals and communities articulate their experience of the divine. Working primarily from a Christian perspective-in dialogue with other views-we will study four related areas: (1) the Hebrew Bible, (2) selected world religions, (3) the Christian understanding of Jesus, and (4) the relationship of theology to current social and ethical issues.
Mission-Driven Components
The Ignatian Mentoring Program enhanced my ability to articulate the relationship of the Jesuit tradition to two components of my THEO 111 course:
1) Human Experience as the Starting Point for Theology
I introduced a new reading at the beginning of the course: William A. Barry, S.J., "Grounded in God: The Principle and Foundation," chapter two of Finding God in All Things: A Companion to the Spiritual Exercises of St. Ignatius (Ave Maria Press, 1991). My THEO 111 course begins with reflection on human experience as a starting point for theological reflection, understood as "faith seeking understanding." This new reading offers specific descriptions of "peak" or "limit" experiences that I used to begin discussion on the human encounter with the sacred. The reading allowed the opportunity to relate this reflection on human experience to Ignatius' own methodology in the Spiritual Exercises, providing an introduction to the discipline of theology within the context of a Jesuit University.
2) Experience-Based Learning
In collaboration with Peace and Justice Programs, I encourage students to engage in a service learning project and write a paper that brings Theology into dialogue with a contemporary social or ethical issue. This project serves the E/RS focus of the course and invites reflection on the call of Jesuit education to serve the promotion of social justice.
CHRISTIAN DOCTRINE TODAY (THEO 290)
Course Description (Spring 2005)
Ecclesiology is the theological study of the church in an effort to understand its nature and mission. This seminar explores the developments in Roman Catholic ecclesiology that have taken place over the past half century. The themes treated represent those movements that flowed into and out of the Second Vatican Council (1962-1965): the renewal of biblical studies, the liturgical movement, ecumenism, questions of authority, changes in ministry, and the church's presence in the world. This survey of recent Catholic thought will also offer the opportunity to reflect on common Christian origins and the diverse ecclesiologies of other Christian traditions.
Mission-Driven Component
This course includes a component on structures of ministry within the Roman Catholic Church. In treating this topic historically, I included an essay by John O'Malley, S.J.: "One Priesthood: Two Traditions" (in A Concert of Charisms: Ordained Ministry and Religious Life, ed. Paul Hennessy). In this essay, O'Malley critiques the tendency of contemporary Catholic theology to assume a patristic, parochial model as paradigmatic for all priestly ministry. His historical research reveals that the rise of religious order priests-such as the Franciscans, the Dominicans, and, especially, the Jesuits-presents an alternative, complementary model. This model is focused more on mission than on pastoral (in the sense of parish-based) care. O'Malley's presentation of early Jesuit ministry (particularly in his book The First Jesuits) has been helpful to me and will continue to influence the way in which I teach about structures of ministry in the Catholic Church.
IMPLICATIONS FOR RESEARCH
In addition to the direct revision of the courses described above, the IMP has had an impact on my current and future research in the following ways:
1. Memory in the Thought of Edward J. Kilmartin, S.J.
Studying the Spiritual Exercises as part of IMP deepened my appreciation for the role of memory in the work of the American Jesuit liturgical theologian Edward J. Kilmartin, S.J. The Exercises played an important role in Kilmartin's understanding of how worshippers relate to Christ during liturgy. My essay: "The Ministerial Priesthood and Liturgical Anamnesis in the Thought of Edward J. Kilmartin, S.J." will appear in the June 2005 issue of Theological Studies.
2. Priesthood and Ministry
O'Malley's recognition of a historical diversity of models of priesthood has begun to shape my own research on lay ministry in the Roman Catholic Church. I will explore the connections between ordained and lay ministry in two papers this summer (an address to the National Association for Lay Ministry and a presentation at a Boston College conference on the Priesthood in the 21st Century).
3. Vocation
IMP has fed my interest in the theology of call, election, and vocation. I hope to explore Ignatian discernment as one historical model within a larger future project on the theology of vocation.
Ageless Insights for Distracted Minds and Bodies:
Teaching the Ignatian Habits of Reflective Discernment for Future Busy Professionals Through Online Environments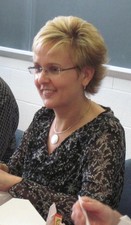 Kristine Suna-Koro, PhD
Mentor: Carol L. Winkelmann, PhD (English)
Acknowledgments
I extend my appreciation to IMP and gratitude to my mentor Dr. Winkelmann for her terrific support during this project. This project is dedicated in honor of my dear colleague and friend Dr. Jennifer Beste, 2010 Conway Fellowship Recipient.
Project description
It is an open secret that in the present culture of ruthless efficiency a premium it put on our productivity and accelerated performance. Technological revolution has been a mixed blessing: we have ample tools to be connected and interact with one another even across the globe twenty-four hours a day, every day. Multi-tasking is increasingly perceived as a non-negotiable demand for our high-tech minds and careers. Technological developments have taught us to constantly multitask. What is particularly important in academic settings is the virtually required ability to learn in distracting environments. The skills of gathering large amounts of information from electronic media are rapidly developing. Certain tasks can be performed much faster using our ubiquitous technology. And yet, on the other hand, in this context distraction emerges as the pivotal nemesis of self-knowledge, genuinely productive learning as well as reflective analytical skills alongside thoughtful action and decision-making capabilities.
As Fran Grace summarizes, "The highly touted goal of 'critical thinking' is not actually possible without probing into the nature of one's own inner workings. Critical thinking without contemplative inner quality is like a blindfolded archer shooting arrows."1
My inquiry focused on finding, appropriating, and designing effective and user-friendly pedagogical tools to help shape and advance such personal and professional habits as cultivation of attentive observation skills on intellectual, emotional, ethical and agential levels. These skills, in turn, can facilitate richer and more personalized processes of acquiring complex types of knowledge and applying it in various professional settings with a finer sense of self-awareness (including self-limitations), professional expertise and integrity.
Application
Experimental use of select digitally enhanced and online-sourced discernment practice modules is fitting for courses such as THEO 111 Theological Foundations and THEO 404/632 Religion, Ethics, and Professional Practice/Ethics in Ministry. With proper customization of content, these discernment practices can be applied in various classroom settings, physical and online, across many disciplines in humanities as well as natural and social sciences.
Challenge
Despite the rapid advance of multitasking abilities, the emergence of corresponding dis-abilities warrants serious attention. Research and pedagogical observations suggest that, paradoxically, multitasking and constant distraction can impede learning, especially when it comes to the comprehension, analysis and advancement of complex ideas. It can also greatly increase the probability of mistakes. There are several major areas of concern:
Dis-ability to sustain attention stability over longer periods of time
Dis-ability to effectively deal with distractions
Dis-ability to sustain complex arguments in written and oral forms
Dis-ability to achieve or sustain mental clarity to effectively complete complex assignments
In light of these widespread observations about the impact of media culture on how we reason, learn and relate several new categories have recently gained attention. For example, "CPA"--Continuous Partial Attention describes electronic media-based activities while simultaneously engaging in a conversation. Terms such as "Surfer's Voice" and "Absent Presence" describe situations when a person is engaged in human interaction while also browsing the web, text-messaging, posting on social networks and, perhaps, making their favorite pasta simultaneously.
As a result, most students doing their reading assignments, and research projects and papers can be expected to encounter continuous and, by now habitual, distractions. Often the outcome is an emphatically diminished ability to focus and concentrate in class and while working on their assignments. Academic performance suffers. Personal frustration increases. Here the question is: what practices could help to interrupt and assuage the tiresome routines of distraction? What practices can cultivate emotional and social intelligence alongside intellectual clarity and body-awareness?
Findings and Strategies
My inquiry led me into two directions. First, I explored various initiatives under the auspices of the emerging discipline of Contemplative Studies. Contemplative pedagogies incorporate various mindfulness and discernment practices from religious and non-religious sources in college teaching. Among the published results, attesting to the fruitful effects of such approaches across a spectrum of disciplines, is, for example, the recent collection of essays Meditation and the Classroom: Contemplative Pedagogy for Religious Studies (Judith Simmer-Brown and Fran Grace, eds.; Albany, NY: SUNY Press, 2011).
Second, I explored Ignatian insights about the process of wholistic reflection and decision-making to discern the "movements" of the soul that could be combined with the developing body of research from Contemplative Studies. My specific goal was to find and appropriate already existing resources in online environments that would use digital media according to the principle of "like cures like"--to benefit from the best that technology can offer to remedy what technology has made problematic.
My conclusion is that a helpful resource with considerable potential for future expansion is available in the form of "3 Minute Retreats" from Loyola Press: www.loyolapress.com
In the present form, Loyola Press offers a free audio-visual resource directly from their website. Among the scores of currently available "retreats" I identified over a dozen modules that are appropriate in Xavier classrooms taking into consideration the interreligiously diverse student body. The selected "retreat" modules provide a guided, interactive, step-by-step, audio-visual practice that can be employed in classroom to develop and nurture attentive intellectual vitality by addressing the following components:
body awareness by focusing attention on breath and posture
simple techniques of mindfulness built around particular subjects such as diversity; mutual respect; burnout; gratitude etc.
the identified retreats did not advance a particular sectarian agenda and so can serve as a sufficiently inclusive tool in classrooms at Xavier
These modules can be used in class via live streaming yet there are other options as well. After communication with Mr. Ray Ives, Marketing Communications manager at Loyola Press, he created a customized DVD with select theme-specific and goal-specific "retreat" modules that can be played on any PC even if broadband connection is unavailable. I acknowledge with gratitude his enthusiastic and creative collaboration!
The "like cures like" approach suggests a fruitful fit: it can integrate contemplative pedagogy and its plethora of mindfulness techniques, Ignatian spiritual heritage on discernment and cutting edge digital technology. Among the potential benefits are the following:
Online-based and media-sourced discernment modules can be useful for both in-class and entirely online courses
Students can engage in these practices individually and collectively
The instructor can practice together with their students instead of being the sole leader; this approach can be used even by instructors who would not, for a number of reasons, feel competent and comfortable leading and designing such practices alone
Absentees can practice the same module as the students who are present in class
Brevity: 3-5 minutes format providing a step-by-step guided structure
Flexibility: a common theme or a variety of themes and approaches depending on the course objectives; flexible length and placement in the course of a single class or the whole semester
Online access and customizable format (such as DVD) for backup if high speed connection for streaming is unavailable
Desired Outcomes
The outcomes of are broad and not discipline-specific to benefit diverse personal and professional aspirations. Regular practice has the potential to be positively habit-forming in the following areas:
Ability to be mindful of one's body
Ability to sustain attention better and longer
Ability to listen to others openly and actively with a robust sense of presence
Ability to acknowledge and reflect on one's own background, life-experience, emotions and desires
Development of precision in one's perceptual and observational skills
Ability to analyze new information efficiently and clearly
Development of precision in thinking and responding to others
Ability to recognize healthy personal strengths and limits
Further Efforts
Using insights from contemplative pedagogies and considering the characteristics of Xavier's academic community, there is a clear need to substantially expand the diversity dimension of the online "retreats" that Loyola Press currently offers. Such an expansion is certainly possible. Ignatian practices of discernment are mobile, flexible and time-tested and thus particularly fitting to be appropriated to better resonate with the cultural, racial, gender, and ethnic diversity at a contemporary university such as Xavier. Particular attention must be directed toward respectful recognition of not just Roman Catholic spiritual tradition but also other Christian traditions across the Protestant and non-denominational spectrum as well as Islam, Judaism, Buddhism, Hindu traditions, Spiritual-but-not-Religious, and atheist perspectives. All of these are represented among Xavier student body and faculty. Hence they deserve to be considered with sensitive respect so that our classrooms are genuinely safe and welcoming environments that foster learning for all our undergraduate, graduate, and professional program students.
1Fran Grace, "Meditation in the Classroom: What Do Students Say They Learn?" in Meditation and the Classroom: Contemplative Pedagogy from Religious Studies (Judith Simmer-Brown and Fran Grace, eds.; Albany, NY: SUNY Press, 2011):239.
Resources
Select examples:
The Four Weeks of the Spiritual Exercises in THEO 111

Karen B. Enriquez, Ph.D.
Mentor: Chris Anderson, Ph.D. (History)
Course Description


Theo 111 is the introductory course in theology that all students are required to take. In this course, students are introduced to theology as a mutually critical dialogue between human experience and religions. Moreover, as part of the Ethics/Religion and Society (E/RS) focus of Xavier's core curriculum, this course asks students to engage in critical, theological reflection on ethical and/or religious questions of social significance, using human experience and religious traditions as resources to address these issues.
Mission-Driven Components

As I started reading the materials on key principles in Ignatian Spirituality, I was especially inspired by the readings from Pedro Arrupe, S.J. on a "faith that does justice" and Peter-Hans Kolvenbach, S.J. on the challenge of interreligious dialogue and the importance of diversity.1 I realized that many of the themes that I had been teaching could easily be understood within the framework of these key issues identified by the past Superior-Generals of the Jesuits grounded in Ignatian principles. For this reason, I started to re-structure my syllabus around the Four Weeks of the Spiritual Exercises, focusing on some key principle for each of the weeks and reflecting more specifically about how those principles could be applied today in terms of contemporary issues relevant to our students and to the world.
For Week 1: Exploration of what it means to be human and to be a "loved sinner."
For this section, the focus was to understand:
1. The unconditional love of God and the goodness of being human: We explored aspects of being human including our sexuality and intimate relationships and how all these are good, and are all ways by which we are able to "find God in all things"
2. In light of (1), we questioned those who are considered "sinners" and outside the love of God due to their gender or sexuality, and explored new responses that more closely remind us of the love of God and the goodness of all.
For Week 2: The Contemplation of Christ and the Call to Discipleship
For this section, I tried to introduce Ignatian contemplation, by looking more deeply into image of Jesus encountered through the Gospel of Mark. I asked the students to pay attention to Jesus' emotions, his words and how these reflect his self-understanding and his understanding of his mission. We also tried to compose the scenes by looking at the various characters (crowds, disciples, authorities) to see how they reacted to Jesus and what titles they used to try and understand him. Moreover, I tried to emphasis the "Call" and "the double invitation to be with Christ and to work for a world of justice, love, and peace."2
For Week 3: The Contemplation on Jesus' Death and Innocent Suffering Today
For this section, inspired by Jesuits such as Roger Haight and Jon Sobrino, we looked at the dynamics of the death of Christ, and used it to contemplate the continued innocent suffering and death of people today, allowing ourselves to feel sorrow and begin to develop compassion and solidarity for them, even as we contemplate and feel sorrow for the suffering and death of Christ.
One student made this important link when, having researched the topic of sex trafficking, he wrote the following reflection:

Sex trafficking is a prime example of innocent suffering caused by others that we talked about in class in relation to the death of Jesus. It points clearly to the great evil in existence in the world today and the evil tendencies of the human heart. I feel like many victims of sex trafficking can relate to the suffering of Christ. The feeling of abandonment, rejection, and pain that they experience are all things that we see Jesus experience on the cross.
For Week 4: Exploration of Solidarity and a Faith that Does Justice
In this second half of the course, I focused on the understanding of the contemplation to attain love as the unity of love of God and the love of neighbor. In light of this, we explored the various ways of understanding the concepts of justice and solidarity today by looking at:
1. The complexity of the multiple forms of injustice or oppression, both local and global. In this way, we deepened our understanding of what makes us human including our social/economic status, gender, race, religion, etc.
2. In light of (1), we broadened our understanding of solidarity to include these various forms of oppression and the realization that as Arrupe argued, "to be just, it is not enough to refrain from injustice," and that we need to be "agents of change in society; not merely resisting but actively undertaking to reform unjust structures and arrangements" (Men and Women for Others). This is the kind of work that humanizes us in a world that has dehumanized many.
3. They also read on the examples of others who have led this life of solidarity and justice such as Dorothy Day, Martin Luther King, Jr., Mother Teresa and Jon Sobrino.
4. They were asked to reflect upon the world today by writing their own "composition" of our time and place. The instructions were as follows:
The "Composition" is an important tool within the Spiritual Exercises. It is used to prepare the retreatant to enter more deeply into the meditation by using the imagination to "compose" the physical place where that which one wants to contemplate on is taking place. The reading from Peter-Hans Kolvenbach, S.J. is an example of this "Composition" by trying to describe the complexity of the world we live in today with very specific details and events. Similar to the "Composition" by Fr. Kolvenbach, reflect upon your time and place. What are the issues today? What are the pressures and values in today's world? Where are the conflicts and difficulties? Where can progress or hope be found? You may use your visit to the Freedom Center and the research on slavery and discussions on poverty to help inform your "composition" and/or you may also use your own experiences, information learned from other classes, conversations with friends, family, etc. in order to help you imagine and describe and "compose" the world you live in today.
5. Following on the call of General Congregation #34, the last section of the course, focused on the importance of dialogue and solidarity with other religious traditions. In this last section, we explore the similarities and differences of Buddhism and Christianity and how dialogue can lead not just to a deeper understanding of each other and one's own faith, but also to collaboration in working toward ending suffering in our world today.
Impact on Future Classes and Research

Inspired by Fr. Kolvenbach who wrote that "solidarity is learned through "contact" rather than through "concepts,"3 I am planning to include a service-learning component to my Theo 111 class next Fall. For this reason, I applied to be part of the Eigel Center's Community Engaged Faculty Curricular Development Program, which for next year focuses on addressing poverty in Cincinnati. I've also decided to strengthen the spirituality component of my Theo 111 to demonstrate the ways that spiritual practices can lead one to become more aware of oneself and the realities of the world, and as resources in one's fight for justice. I h have received a Wheeler Grant that will enable me to work on incorporating spiritual practices in my course this coming summer and Fall.
In terms of my research focused on Buddhist-Christian dialogue, the immersion into Ignatian Spirituality and the Spiritual Exercises has made me more aware of the dynamic of conversion and the importance of spiritual texts and practices that make such conversion possible. In light of this, I have started exploring comparative texts of conversion in the Buddhist and Christian traditions in order to trace these resonances. One particular comparison will be on the Spiritual Exercises and Shantideva's The Way of the Bodhisattva. I will be presenting the first fruits of this comparison at a panel at the American Academy of Religion, and I am hoping to continue such comparisons for the future.
References
1See Peter-Hans Kolvenbach, S.J., "The Service of Faith and the Promotion of Justice in Jesuit Higher Education" and "The Service of Faith in a Religiously Pluralistic World: The Challenge for Jesuit Higher Education" in A Jesuit Education Reader: Contemporary Writings on the Jesuit Mission in Education, Principles, the Issue of Catholic Identity, Practical Applications of the Ignatian Way and More, edited by George W. Traub, S.J., (Chicago: Loyola Press, 2008) 144-176.
2James Martin, S.J. My Life with the Saints (Chicago: Loyola Press, 2006) 92.
3Kolvenbach, A Jesuit Education Reader, 155.