Opening the Year
---
Freshmen and Family Welcome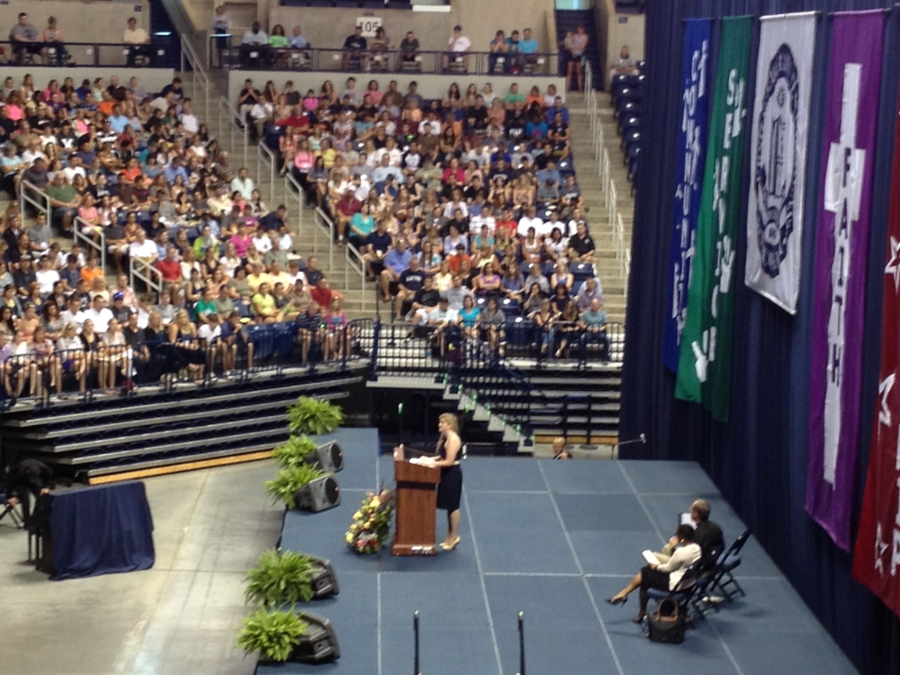 God, we ask for your blessing and guidance as we celebrate the beginning of the Class of 20xx's college careers. We give thanks to parents, families, friends, guardians, mentors, all who have helped make these great people who they are today. In the transition to this university, we ask that you bless the move with order, speed, and ease. And as we settle in, help us to open our hearts so that we might be ready to say "goodbye" to what was, and be open to what will be. We pray that we might be inspired by new places, new things, new people, new opportunities, new challenges. Grant us accepting hearts and open minds, and give us the courage to truly act as we are called to be in the world. We pray that the Class of 2017 will thrive academically, morally, and spiritually as the make the most of their Xavier experience.

- Laura Birckhead '15
---
Welcoming Our New Colleagues
Gracious God,
With joy, we now join here together to celebrate,
as some look back on times past and as others look forward to times yet to come.
We rejoice in the opportunity to become better acquainted with our fellow colleagues while finding You in them.
We are grateful for the encouragement we receive
to seek to know You as the source and substance of our mission and identity.

We are humbled to be entrusted with the service
and promotion of social justice in our local and global communities.
We ask that You guide us in this service.
We praise You for Your generous gift of life and love and ask for Your help in sharing that love with everyone we meet.
- Sheila Doran