Opening Prayers of the Meetings of the
Xavier University President's Cabinet

Cabinet Prayer
Father:
You created and inhabit all the dimensions of space and time.
Your thoughts are the foundations of all natural laws,
through which you formed atoms and galaxies,
creatures and societies, ideas and philosophies.
You built within us an unquenchable desire to know,
to understand all things, to seek that which limitless, above and beyond us.
How wonderful that our deepest yearnings all lead us to You.
And yet – through Your Son You told us to call you Father!
Bless and approve, we pray,
the important work that we do here today.
Help us to remember that our greatness comes not from the contributions we make
but from the Cause we serve.
As we seek specific actions in pursuit of our efforts,
bless each of us with the wonder and stillness,
devotion and peace that come from knowing that we do Your will.
Written and offered by Steve Herbert
Revel in summer
Dear God,
Let us revel in summer.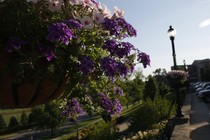 Let us soak up the long days and warm sun.
May our feet walk on sandy beaches
and our heads rest on thick grass under blue skies.
May we listen to and marvel at the singing of the birds
and stop to watch blissful children at play
This summer, God, may our breathing slow and our hearts open.
God help us to be present to all that is so that we might best see all that might be.
Written and offered by David Johnson
Forever Young
May God bless and keep you always
May your wishes all come true
May you always do for others
And let others do for you
May you build a ladder to the stars
And climb on every rung
May you stay forever young

May you grow up to be righteous
May you grow up to be true
May you always know the truth
And see the lights surrounding you
May you always be courageous
Stand upright and be strong
May you stay forever young

May your hands always be busy
May your feet always be swift
May you have a strong foundation
When the winds of changes shift
May your heart always be joyful
And may your song always be sung
May you stay forever young

Offered by Joe Feldhaus
Adapted from the song lyrics of "Forever Young" by Bob Dylan
Make Us Uncomfortable
Come Lord
Do not smile and say
You are already with us.
Millions do not know You
and to us who do,
What is the difference?
What is the point of Your presence
if our lives do not alter?
Change our lives,
shatter our complacency.
Make Your word
flesh of our flesh,
blood of our blood
and our life's purpose.
Take away the quietness
of a clear conscience
Press up uncomfortably.
For only thus is
that other peace made, Your peace.

Offered by Greg Christopher
Written by Archbishop Dom Helder Camara
Prayer for Mindfulness
We pray for mindfulness,
For the attentiveness
That leads to discernment
of the way of the One.
We pray for mindfulness
Of our own hearts and minds.
Help us to be aware
Of how we react in thought,
Speech and action.
Help us to be aware
How we can
Always be open to the grace
That can shape us in new ways.
We pray for mindfulness
Of what is happening to others.
Help us to be present
To their sorrow and suffering.
Help us to be aware
Of the injustices that
Touch other lives.
We pray for mindfulness
To be aware of how the One
Is calling us
to be agents for peace and justice.
Help us to be aware
Of the words we are called to speak,
Of the actions we are called to take part in,
Of the compassion we are called to offer
In a world so wounded, so in need.
Offered by Scott Chadwick
Adapted from a prayer at Education for Justice
Teach Me To Listen
Teach me to listen, O God, to those nearest me, my family, my friends, my co-workers.
Help me to be aware that no matter what words I hear, the message is, "Accept the
person I am. Listen to me." Teach me to listen, my caring God, to those far from me– the whisper of the hopeless,
the plea of the forgotten, the cry of the anguished.
Teach me to listen, O God my Mother, to myself. Help me to be less afraid to trust the
voice inside — in the deepest part of me.
Teach me to listen, Holy Spirit, for your voice — in busyness and in boredom, in
certainty and doubt, in noise and in silence.
Teach me, Lord, to listen.
Offered by Donna Salak
Written by John Veltri, S.J
A Franciscan Blessing
May God bless us with discomfort
at easy answers, half-truths, and superficial relationships,
So that we may live deep within our hearts.
May God bless us with anger
at injustice, oppression, and exploitation of people,
So that we may work for justice, freedom, and peace.
May God bless us with tears
to shed for those who suffer from pain, rejection, hunger, and war,
So that we may reach out our hands to comfort them
and turn their pain to joy.
And, may God bless us with enough foolishness
To believe that we can make a difference in this world
So that we can do what others claim cannot be done,
to bring justice and kindness to all our children and to the poor.
Amen.

Offered by Beth Amyot
A Buddhist Parable
Once Buddha was walking from one town to another town with a few of his followers. While they were traveling, they happened to pass a lake. They stopped there and Buddha said to one of his disciples, "I am thirsty, get me some water from that lake."

The disciple walked up to the lake. Upon getting there, he noticed that right at that moment, an ox cart had started crossing through the lake. As a result, the water looked very muddy and turbid.
So he came back and told Buddha, "The water in there is very muddy. I don't think it is fit to drink." After about half an hour, again Buddha asked the same disciple to go back to the lake and get him some water. The disciple obediently went back to the lake.
He found that the lake was still muddy. He returned and informed Buddha. After some time, again Buddha asked the same disciple to go back. The disciple reached the lake to find the lake with shimmering clear water as the mud had settled. So he collected some in a pot and brought it to Buddha.

Buddha looked at the water, and then he looked up at the disciple and said, "See what happened? You let the turbid water be... and the mud settled down on its own. The mind is also like that! When it is disturbed, give yourself time. It will settle down on its own."

Offered by Brian Till
Pondering in Our Hearts
Early on in his Gospel, Luke twice mentions Mary doing something extraordinary, namely, pondering something "in her heart." The first occasion is after the departure of the shepherds at the Nativity; the second is when she and Joseph discover the child Jesus speaking with the Temple elders. Luke's phrase is telling. For Mary to "ponder" something "in her heart," is not simply for her to remember the details or get her facts straight. Rather, it seems more a way to take in something in its totality and to let it sink down deep, into the heart, the place where it can change you.
Were we to be like Mary, how might we ponder in our hearts what we ourselves have seen and heard this past Christmas season so that, before it closes, we might learn something more from it than we did the first time through? Something which might just sink down deep and somehow change us.

Perhaps these questions might be of some help.

What was the best, the greatest, gift you received this year – not the brightest gift or the shiniest or the fastest or the most expensive gift, but the best gift, the greatest gift? Who gave it to you? And do they even know they did?

What was the best gift you gave this year, one that may have cost you a little or one which may have cost you a lot. And the little or a lot that it might have cost you might not have been money at all.

If there was something you did in the last several weeks which was just what someone else needed, just when they needed it, just what was it?

If there was one time when all your troubles, your cares and worries, seemed to you far, far away – what was that time? And what chased your troubles away?

If there was one glance you had of someone else that allowed you to see them fresh, as if for the very first time, yet see them as well radiant with all that they mean to you – what was that time? And who was that person?
Was there ever a time – perhaps in a crowd and surrounded with people or perhaps by yourself – that it struck you that you are a lucky, lucky person? What was that time? Who were those people around you, if people there were? And what seems to have brought that feeling on?

If you said one thing exactly right, exactly true and straight from your heart, just what exactly did you say? And to whom did you say it? And why?

If within the last few weeks you brushed a tear from your eye secretly so that no one else could see it, why did that tear come? And what did that tear mean?

When do you feel the proudest? The happiest? The most content? Indeed, the most yourself?

If you could look back over the many, many moments of this tender season now ending and pick out one moment from among them all – just one –pick the one where somehow you knew in your heart that it was all true: the angels indeed did sing, the shepherds indeed did worship, the kings indeed did bring their gifts and bow low – and all of this because at that one moment you felt almost held aloft by kind and mighty hands; and if you could take that one moment and hold it in your heart forever, take it out and gaze upon it from time to time as if to look upon a kind of snow globe, just what would that one moment be?
Written and offered by Fr. Michael Graham, S.J.
Prayer to Know God's Will
May it please the supreme and divine Goodness
to give us all abundant grace
ever to know his most holy will
and perfectly to fulfill it.

Offered by Terry Richards
Written by St. Ignatius of Loyola - he added it to the end of many letters he wrote.
In This Workplace
My heavenly father, as i enter this work place, i bring your presence
with me.

I speak your peace, your grace, your mercy and your perfect order
into my work. I acknowledge your power over all that will be done,
spoken, thought and decided within these walls. Lord, I thank you for
the gifts you have blessed me with. I commit to use them responsibly
in your honor. Give me a fresh supply of strength to do my job. Anoint
my projects, ideas, and energy, so that even my smallest
accomplishment may bring you glory

Lord, when I am confused, guide me. When I am weary, energize me.
When I am burned out, infuse me with the light of the Holy Spirit. May
the work that I do and the way I do it bring faith, joy and a smile to all
that I come in contact with today. And oh Lord, When I leave this
place, give me traveling mercy. Bless my family and home to be in
order as I left it. Lord, I thank you for everything you've done,
everything you are doing, and everything you are going to do. In the
name of Jesus I pray, with much love and thanksgiving.
Offered by Bob Sheeran
My Symphony


To live content with small means.
To seek elegance rather than luxury,
and refinement rather than fashion.
To be worthy, not respectable,
and wealthy, not rich.
To study hard, think quietly,
talk gently, act frankly,
to listen to stars, birds, babes and sages,
with open heart,
to bear all cheerfully, do all bravely,
await occasions, never hurry.
In a word, to let the spiritual,
unbidden, and unconscious,
grow up through the common.
This is to be my Symphony.

Offered by Connie Perme
Written by William E. Channing
Prayer of Thanksgiving
God of all blessings,
source of all life,
giver of all grace:

We thank you for the gift of life:
for the breath that sustains life,
for the food of this earth that nurtures life,
for the love of family and friends
without which there would be no life.

We thank you for the mystery of creation:
for the beauty that the eye can see,
for the joy that the ear may hear,
for the unknown that we cannot behold filling the universe with wonder,
for the expanse of space that draws us beyond the definitions of our selves.
We thank you for setting us in communities:
for families who nurture our becoming,
for friends who love us by choice,
for companions at work, who share our burdens and daily tasks,
for strangers who welcome us into their midst,
for people from other lands who call us to grow in understanding,
for children who lighten our moments with delight,
for the unborn, who offer us hope for the future.
We thank you for this day:
for life and one more day to love,
for opportunity and one more day to work for justice and peace,
for neighbors and one more person to love and by whom be loved,
for your grace and one more experience of your presence,
for your promise:
to be with us, to be our God, and to give salvation.
For these, and all blessings,
we give you thanks, eternal, loving God
through Jesus Christ we pray. Amen.
Offered by Gary Massa
Written by Vienna Cobb Anderson
Walking My Path
Seeking God in my own time and place
there is something Holy in my seeking
My seeking –
the unknown path I walk
steady and slow my pace
sure – and steady
purposeful steps taken
I feel each one touch the ground
there is a holiness to it –
I feel it-
the confidence comes from
accepting my own rhythm –
with Grace of the creative universe
- slow - and constantly moving
steady, strong, sure
as obstacles come to me
I wait, pause, reflect,
and then take my own trusted
course of action –
not always welcomed
and yet – my assured path
step, step
I move again
comfortable within myself
assured that I have wisdom
in God's guidance
listening and leading
moving deeper within
leaving some behind
with a prayer for peace
and taking another brave step toward
Wonder, Awe, Unknown –
where God dwells
beyond my understanding
Offered by Annette Marksberry
Written by Annette L. Sherwood
Thank You
"If the only prayer you say in your life is 'thank you' that would be enough"— Meister Eckhart
Sometimes life can be hard. Sometimes life can be really hard for what feels like a really long time. No matter how often you read or hear that life is suppose to be about love, about finding and bringing joy to yourself and others, it can still feel like the hard and sad times are overwhelming you with oppression. Are these times are here to stay?
No matter how often you practice all of the good mental health and happiness strategies of generating an attitude of gratitude, smiling and saying hello to everyone you meet or pass, giving to others what it is that you need most, or even pushing yourself into action instead of remaining curled in a fetal position for protection, you remain paralyzed in the pain of the really hard time that is your life in this present moment.
When all else fails, offer this prayer: Thank you
Even if you don't believe in God or a power greater than yourself, say Thank you.
Even if you aren't thankful in your heart and you feel like a phony, say Thank you.
Even if you're so angry you want to spit and scream, say Thank you.
Even if you have no more hope, faith or energy for anything else, say Thank you.
Try falling asleep at night saying Thank you and waking in the morning saying Thank you. See how this prayer alone can change, shift and help your mental health and happiness.
Thank you.
Offered by Kelly Leon
Written by Dr. Nancy Buck
A Prayer of Celebration for University Station
Loving God,
We give thanks and rejoice in the patience, persistence and perseverance that Xavier leadership, friends and many others demonstrated in making University Station and exemplary effort resulting in a transformative development that will benefit many…. the people of Xavier…our surrounding community…and beyond.
May we find satisfaction in this success,
and learn from the challenges, some lessons.
May our experience of trust, collaboration and commitment to a shared purpose strengthen our bonds…deepen our commitment to each other….. and to the mission of Xavier…. So that together…. we take on the considerable challenges ahead…. knowing that together there is power.
Grant each of us a sense of renewed strength in the coming days so that we may continue to serve you faithfully.
We ask this in the name of your Son, Jesus the Christ.
Amen.
Written and offered by John Kucia
In celebration of the opening of University Station, 9-22-14
Buddha and the Lake Reflection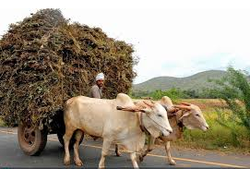 Once Buddha was walking from one town to another town with a few of his followers. While they were traveling, they happened to pass a lake. They stopped there and Buddha said to one of his disciples, "I am thirsty, get me some water from that lake."

The disciple walked up to the lake. Upon getting there, he noticed that right at that moment, a bullock cart had started crossing through the lake. As a result, the water looked very muddy and turbid.
So he came back and told Buddha, "The water in there is very muddy. I don't think it is fit to drink." After about half an hour, again Buddha asked the same disciple to go back to the lake and get him some water. The disciple obediently went back to the lake.
He found that the lake was still muddy. He returned and informed Buddha. After some time, again Buddha asked the same disciple to go back. The disciple reached the lake to find the lake with shimmering clear water as the mud had settled. So he collected some in a pot and brought it to Buddha.

Buddha looked at the water, and then he looked up at the disciple and said, "See what happened? You let the turbid water be... and the mud settled down on its own. The mind is also like that! When it is disturbed, give yourself time. It will settle down on its own."

Offered by Lynda Kilbourne
The Hour is Striking
Da neigt die Stunde und ruhrt mich an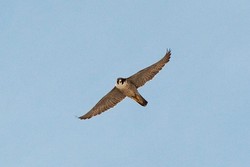 The hour is striking so close above me,
so clear and sharp,
that all my senses ring with it.
I feel it now: there's a power in me
to grasp and give shape to my world.

I know that nothing has ever been real
without my beholding it.
All becoming has needed me.
My looking ripens things
and they come toward me, to meet and be met.

Iche Iebe mein Leben in wachsenden Ringen

I live my life in widening circles
that reach out across the world. I may not complete this last one
but I give myself to it.
I circle around God, around the primordial tower.
I've been circling for thousands of years
and I still don't know: am I a falcon,
a storm, or a great song?

Offered by Lori Johnson
From Rainer Maria Rilke's Rilke's Gook of Hours
May Today There Be Peace Within
May today there be peace within.
May you trust God that you are exactly where you are meant to be.
May you not forget the infinite possibilities that are born of faith.
May you use those gifts that you have received, and pass on the love that has been given to you.
May you be confident knowing you are a child of God.
Let this presence settle into your bones, and allow your soul the freedom to sing, dance, praise and love.
It is there for each and every one of us.
Amen

Offered by Debra Mooney
Written by St. Thérèse of Lisieux
To The Moms
To the Moms who are struggling, to those filled with incandescent joy.
To the Moms who are remembering children who have died, and pregnancies that miscarried.
To the Moms who decided other parents were the best choice for their babies, to the Moms who adopted those kids and loved them fierce.
To those experiencing frustration or desperation in infertility.
To those who knew they never wanted kids, and the ways they have contributed to our shared world.
To those who mothered colleagues, mentees, neighborhood kids, and anyone who needed it.
To those remembering Moms no longer with us.
To those moving forward from Moms who did not show love, or hurt those they should have cared for.
Today is a day to honor the unyielding love and care for others we call 'Motherhood,' wherever we have found it and in whatever ways we have found to cultivate it within ourselves.

Offered by Dave Johnson
Written by Hannah Kardon, Pastor at Elston Avenue United Methodist
Do We Want To Be Part of a Movement?
Do we want to be a part of a movement or a museum?
Do we want to be part of something dynamic...
that is growing and changing or something that has already died and is just relishing the glories of yesteryear?
The minute we start to coast or cling to that which is predictable and safe we atrophy and die.
You are either growing or dying.
There is no third option.
So listen: Healthy things live, living things grow, and growing things change.
Don't ever forget that.

Offered by Greg Christopher
Eucharist
He was old, tired, and sweaty, pushing his homemade cart down the alley, stopping now and then to poke
around in somebody's garbage. I wanted to tell him about Eucharist, but the look in his eyes, the despair
on his face, the hopelessness of somebody else's life in his cart told me to forget it. So I smiled, said,
"Hi!" . . and gave him Eucharist.
She was cute, nice build, too much paint, a little wobbly on her feet as she slid from her bar stool, and very
definitely on the make. "No thanks, not tonight." . . . and I gave her Eucharist.
She lived alone, her husband dead, her family gone, and she talked at you not to you. Words, endless
words, spewed out. So I listened . . . and gave her Eucharist.
I laughed at myself and told myself, "You with all your sin, all your selfishness, I forgive you, I accept you, I
love you." It's nice, and so necessary too . . . to give yourself Eucharist.
Tired, weary, disgusted, lonely - - - go to your friends, open your door, say, "Look at me!" . . . and receive
their Eucharist.
My Father, when will we learn you cannot talk Eucharist, cannot philosophize about it . . . You DO it!
You don't dogmatize Eucharist - sometimes you laugh it, sometimes you cry it, often you sing it.
Sometimes it's wild peace, then crying hurt, often humiliating, never deserved.
You see Eucharist in another's eyes, give it in another's hand held tight, squeeze it with an embrace.
You pause Eucharist in the middle of a busy day, speak Eucharist with a million things to do and a person
wants to talk.
For Eucharist is as simple as being on time, or as a smile or kind word, and as profound as sympathy.
I give you my supper. I give you my sustenance. I give you my life. I give you Me. I give you Eucharist.

Offered by Steve Herbert
Written by Aurther LeClair, CPPS (taken from Wonder in the Wild)
Quote of St. Ignatius of Loyola
Act as if everything depended on you; trust as if everything depended on God.

Offered by Joe Feldhaus
A Prayer for Women's History Month
Let us pray --
(Silent time to reflect on the women in one's own personal history)
We remember that March is Women's History Month.
Thank you for all the cherished women in our lives and in our histories: mothers, sisters, friends and neighbors.
God, may women across the globe continue to be empowered, knowing the love you offer.
Amen.
Offered by Debra Mooney
Written by Sojourners
A Prayer for Black History Month
Lord, Lord, Open Unto Me
Open unto me-light for my darkness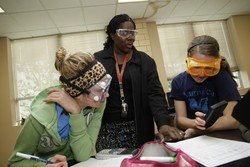 Open unto to me-courage for my fear
Open unto me-hope for my despair
Open unto me-peace for my turmoil
Open unto to me-joy for my sorrow
Open unto me-strength for my weakness
Open unto to me-wisdom for my confusion
Open unto me-forgiveness for my sins
Open unto me-tenderness for my toughness
Open unto me-love for my hates
Open unto to me-Thy Self for myself
Lord, Lord, open unto me!

Offered by Janice Walker
Written by Howard Thurman, From Meditations of the Heart
Thurman who was born in 1899 and raised in the segregated South. He is recognized as one of the great spiritual leaders of the 20th century renowned for his reflections on humanity and our relationship with God. Thurman was a prolific author (writing at least 20 books); perhaps the most famous is Jesus and the Disinherited (1949), which deeply influenced Martin Luther King, Jr. and other leaders of the Civil Rights Movement. Thurman was the first black person to be a tenured Dean at a PWI (Boston U). He also cofounded the first interracially pastored, intercultural church in the US.
Morning Prayer
Dear God,
I give this day to You.
May my mind stay centered on the things of spirit.
May I not be tempted to stray from love.
As I begin this day, I open to receive You.
Please enter where You already abide.
May my mind and heart be pure and true, and may I not deviate from the things of goodness.
May I see the love and innocence in all mankind, behind the masks we all wear and the illusions of this worldly plane.
I surrender to You my doings this day
I ask only that they serve You and the healing of the world.
May I bring Your love and goodness with me, to give unto others wherever I go.
Make me the person You would have me be.
Direct my footsteps, and show me what You would have me do.
Make the world a safer, more beautiful place.
Bless all Your creatures.
Heal us all, and use me, dear Lord, that I might know the joy of being used by You.
Amen

Written by Mariane Williamson from Illuminata
Offered by Brian Till
Solidarity Prayer
God of peace and justice, help us to change,
So that we work for a world that mirrors Your Wisdom.
Give us the desire to act in solidarity,
So that the pillars of injustice crumble
And those now crushed are set free.
Amen
Offered by Terri Richards
Adaptation of L. Ann Forester's Earth Prayer
We're gathered here to bask in your beauty and reflect on your place in our lives. Too often we forget how you feed us, whisper in our ears, and sprinkle our sleep with dreams. Help us to remember that through you we are all joyfully connected.

We pray for your presence among us. Our burdens can be great, and we feel alone. Our burdens can be great, and we feel alone. Our hands have not felt the touch or another, and our hearts long for reconciliation, compassion and understanding.

Now, on this day, we open our hearts to you and to one another. We breathe in your love, and feel that we are worthy of love. We feel your touch, and know that we are touched. We pray for the well-being of all creatures on earth, for your spirit lives within, and connects us all. Thank you for the many gifts and blessings in our lives. As we give love, may we also receive love. Amen.

Adapted from a prayer from Sharon Dittmar published in For Praying Out Loud, by L. Ann Forester
Offered by Shari Mickey-Boggs
Taking the Long View
It helps, now and then, to step back and take a long view.

The kingdom's beyond our efforts, beyond our vision.
We accomplish in a life a tiny fraction of the Lord's work.
Nothing we do is complete; the kingdom always lies beyond us.

We are workers, not master builders.
We are ministers, not Messiahs.
We are prophets of a future not our own.

No statement says all that should be said,
no prayer fully expresses our faith.
No confession brings perfection; no pastoral visit brings wholeness.
No program can accomplish our mission,
no set of goals and objectives includes everything.

We can't do everything, and there's freedom in knowing that,
but we can do something and do it very well.
It may be incomplete, but that's the difference between
the Master Builder and the worker.

This is what we are all about:
we plant the seeds that will one day grow.
We water seeds already there for the future they promise;
we lay foundations that will need to be further developed.
We're the yeast that produces effects far beyond our capabilities.

Prayer of Archbishop Oscar Romero, adaptation by Tom Franzak
Offered by Gary Massa
A New Serenity Prayer
God, grant me the serenity
to accept the people I cannot change,
which is pretty much everyone,
since I'm clearly not you, God.
At least not the last time I checked.

Finally, give me the wisdom to just shut up
whenever I think that I'm clearly smarter
than everyone else in the room,
that no one knows what they're talking about except me,
or that I alone have all the answers.

Basically, God,
grant me the wisdom
to remember that I'm in
not you.
Amen.

Offered by Annette Marksberry
Written by James Martin SJ
REFLECTION:

C.S. Lewis wrote, "I believe in Christ as I believe in the sun, not because I can see it, but by it I can see everything else."

Thank you Lord, that as we look around us, we see you; whether it's through the changing of the seasons, the people you place in our lives, or reflecting on our life's journey. You can be seen.

In Jeremiah 29:11, you offer a promise that I hold fast to and offer it as encouragement to each in this room:

"For I know the plans I have for you," declares the Lord, "plans to prosper you and not to harm you, plans to give you hope and a future."

At the beginning of this year, I would not have been able to predict that I would be blessed with the opportunity of serving at Xavier. I was quite uncertain where God wanted our family, but as I have learned, the right doors will open at the right time.

Many prayers were answered with the invitation to be a part of the Xavier family. As I replay the last few years, it is evident that God was indeed preparing me for this moment. God's abundance runs deep and my life is blessed.

In my five months here, it is clear that this campus a special place doing tremendous work through amazing people. I am humbled and grateful to be a part of the leadership that is guiding the future of Xavier and I fully believe that God will continue to prosper Xavier University.

Written and offered by Greg Christopher
A Prayer of Gratitude and Blessing
We come to you first with a spirit of thanksgiving. We thank you for your graces and mercies that teach us how we should be with others.
We thank you for the cloudy days in life, as we know the rain that may come will nourish the seeds of life in hopes that those seed will produce fruit to glorify You.

And we thank you for the opportunity to gather together on this day, at this meeting to listen, connect, learn and share with one another.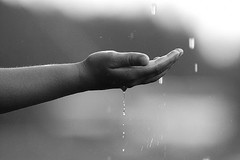 We ask that you allow your spirit to be present with us and through us as we reflect on the past, discuss the present and plan for our future.
We ask that your spirit allow us to seek to understand and then to be understood as we dialogue and fellowship.
We ask that you bless the facilitators of our gathering that their words and activities allow us to gain and give knowledge and understanding.
Finally, because we know you are a God that hears and heals all, we ask for a global blessing for our community at Xavier, in Cincinnati, our country and the world.
A blessing of peace and healing. That your spirit will comfort those who are hurting physically, mentally, emotionally and spiritually.
We thank you for allowing us this sacred time with you, Lord God. To the one who is before all things, and in You all things hold together, we ask for these blessings and we give you praise in advance for them.
In Your name we prayer, Amen
Offered by Lori Johnson
Written by Jonika Moore Diggs
Personal Prayer of Pedro Arrupe SJ
Grant me, O Lord, to see everything now with new eyes,
to discern and test the spirits
that help me read the signs of the times,
to relish the things that are yours, and to communicate them to others.
Give me the clarity of understanding that you gave Ignatius.

Offered by John Kucia
Bring More of What I Dream
O God, who out of nothing brought everything that is,
out of what I am bring more of what I dream but haven't dared;
direct my power and passion to creating life where there is death,
to putting flesh of action on bare-boned intentions,
to lighting fires against the midnight of indifference,
to throwing bridges of care across canyons of loneliness;
so that I can look on creation, together with you,
and, behold, call it very good;
through Jesus Christ My Lord.

Offered by Dave Johnson
Written Ted Loder in Guerrillas of Grace
Prayer From the Book of Wisdom
God of our ancestors, Lord of mercy, who by your word have made the universe,
and in your wisdom have fitted human beings to rule the creatures that you have made,
to govern the world in holiness and saving justice and in honesty of soul to dispense fair judgment,
grant me Wisdom, consort of your throne, and do not reject me from the number of your children.
For I am your servant, son of your serving maid, a feeble man, with little time to live,
with small understanding of justice and the laws. Indeed, were anyone perfect among the sons of men,
if he lacked the Wisdom that comes from you, he would still count for nothing.
'You have chosen me to be king over your people, to be judge of your sons and daughters.
You have bidden me build a temple on your holy mountain, and an altar in the city where you have pitched
your tent, a copy of the holy Tent which you prepared at the beginning.
With you is Wisdom, she who knows your works, she who was present when you made the world;
she understands what is pleasing in your eyes and what agrees with your commandments.
Dispatch her from the holy heavens, send her forth from your throne of glory to help me and to toil with me
and teach me what is pleasing to you; since she knows and understands everything she will guide me
prudently in my actions and will protect me with her glory. Then all I do will be acceptable,
I shall govern your people justly and be worthy of my father's throne.
'What human being indeed can know the intentions of God? And who can comprehend the will of the Lord?
For the reasoning of mortals is inadequate, our attitudes of mind unstable; for a perishable body presses
down the soul, and this tent of clay weighs down the mind with its many cares. It is hard enough for us to
work out what is on earth, laborious to know what lies within our reach;
who, then, can discover what is in the heavens? And who could ever have known your will,
had you not given Wisdom and sent your holy Spirit from above?
Thus have the paths of those on earth been straightened and people have been taught what pleases you,
and have been saved, by Wisdom.

Book of Wisdom, Chapter 9
Offered by Steve Herbert
Spirit of the Universe
Spirit of the Universe,
Allow us to honor this time together.
Infuse us with universal wisdom,
with compassion for each other.
Guide us as we collectively work
for the best that Xavier can be
out of our commitment to
Xavier's students, employees and alums.
Amen.

Written and offered by Brian Till
Open Mindedness and Diversity
Almighty God,
We ask for your guidance and direction as we come together to meet.
Grant us the strength to manage the challenges ahead and the wisdom to identify these as opportunities as we strive to serve the members of the Xavier University community.
As we make decisions on behalf of the University, grant us the gift of an open mind, the willingness to learn, and the humility to accept the ideas of others.
Please help us to recognize diversity as a blessing and unity as our strength.

Offered by Bob Sheeran
Adapted from a prayer offered by Tim Brooks of St. Louis University
Generous God
Generous God,
You provide for the lilies of the field
And the birds of the air.
And you promise to take care of us,
Even when our faith is small.
Bless us as we examine the use of your gifts
And seek to use them fairly, honestly, prudently
To better our University
And meet the needs of our students, faculty, staff and administrators.
During this time of deliberation
As we estimate our needs
And allocate our resources,
May we remember that we are doing your work, not our own.
May we see this meeting time as a way of serving you.
May all that we do and are
Give you praise
And be for your honor and glory.
Amen.

Offered by Rob Munson
Written by Mary Flick, formerly at St Louis University
Patient Trust
Above all, trust in the slow work of God.
We are quite naturally impatient in everything
to reach the end without delay.
We should like to skip the intermediate stages.
We are impatient of being on the way to something
unknown, something new.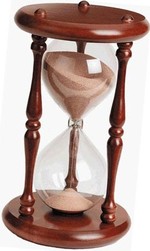 And yet it is the law of all progress
that it is made by passing through
some stages of instability--
and that it may take a very long time.
And so I think it is with you;
your ideas mature gradually--let them grow,
let them shape themselves, without undue
haste.
Don't try to force them on,
as though you could be today what time
will make of you tomorrow.
Only God could say what this new spirit
gradually forming within you will be.
Give our Lord the benefit of believing
that his hand is leading you,
and accept the anxiety of feeling yourself
in suspense and incomplete.

Offered and adapted by Shari Mickey-Boggs
Written by Pierre Teilhard De Chardin
A Prayer on Organizational Change
We gather here today knowing that in the weeks ahead, there will be changes in our organization that will challenge us and new grace that will sustain us and move us forward.
We recall the words of the cardinal of the church, John Henry Newman: "Perhaps in heaven it will be otherwise, but on this earth, to live is to change and to be perfect is to have changed often."
Let us pray today for the gift of being able to recognize the changes that are needed in our organization; the gift of being able to discover the opportunities that lay before us that we had never seen before, and the gift of being able to welcome and embrace these opportunities with courage.

God, we place ourselves into your keeping,
our bodies, our souls, and all that we are,
for you are our help, you are our hope,
you are our highest praise.
Write our names upon your palm,
hold us near your side,
for by your wounds, we shall be healed.
And in your hands, we are home,
where all will be well.
All will be well in you. (based on -Is 40:12)
Gracious God
Gracious God, we ask you to draw near and be with us.
Help us as individuals and as an association to become who we say we are, to be the women and men you have called us to be, keeping before us always the implications of our ideas for the real, living persons that our association is comprised of and the real, living persons that our association serves.
We invite you into this gathering and ask that everything we do here be for the glory of your name.
Amen.

Offered by Mark Meyers
From from the Catholic Health Association of the United States
Prayer for a Successful Strategic Plan
We pray to you, our God, for a successful strategic plan. We pray for an infectious enthusiasm for the future of our University; for wisdom as we gather and make decisions about University directions; for unity as we seek consensus on what You desire for our University; for necessary trust and openness to Your truth for Xavier. Help us, we pray, to listen to one another and to hear the many voices of our University. Endow us with your creative spirit that we may find ways to accomplish Your mission at Xavier. May God, the creative Father, the compassionate Son, and the inspiring Spirit bless us in our planning.
Amen.

Offered by Annette Marksberry
A modified version from Our Lady of the Assumption Catholic Church
A Petition for Leadership
Dear Lord as those entrusted with leading this great Xavier University, please help each of us become Leaders in Balance and realize the importance and impact of our way of thinking and our way of being, because leaders are built from the inside out: help us approach leadership as a relationship not a position; help us understand that each of us embodies Xavier's brand promise, our values and principles; and that each of us must maintain our focus on a higher purpose, Xavier's mission; Lord, help us learn better how collaboration with a purpose can enable us to reach better decisions and to execute our decisions better; and to that end, Lord, help each of us think outside the pyramid in order to share power and authority; help us realize that teaching and leadership have much in common; and that at the center of collaboration is a true comfort and sincere valuing of diversity of people, ideas and ways of thinking; and finally, Lord, help us all understand during these difficult times that the challenge of leading change at Xavier University is not about leadership in control, but leadership in balance, and so we embrace a new appreciation for the value of nurturing the gene of collaboration in the DNA of all Xavier leaders deep into our organization.

We make this prayer not alone, but together, for Together there is Power.

Amen.

Offered and written by John Kucia
A Leader's Prayer
Let us express our gratitude:
For the opportunity to serve Xavier University and its mission
For the gifts that we have that enable us to make a difference in the lives of our students
For the chance to do something very special and meaningful with our lives/careers

Let us ask our Heavenly Father to:
Help us to embrace the challenge and responsibility we have as leaders
To guide us to lead with integrity and common sense
Give us the wisdom to make intelligent decisions
Give us the courage to make tough decisions
Give us the character to make right decisions

Finally, help us to always be welcoming, inclusive and open because of our Jesuit Catholic identity without compromising our Jesuit Catholic tradition and heritage.

Offered by Gary Massa
I Praise You For What Is Yet to Be
Wondrous Workers of Wonders,
I praise you, not alone for what has been,
or for what is,
but for what is yet to be...

I praise you
that out of the turbulence of our lives
a kingdom is coming...
is being shaped even now
out of our slivers of loving,
our bits of trusting,
our sprigs of hoping,
our tootles of laughing,
our drips of crying,
our smidgens of worshipping;
that out of our songs and struggles,
out of our griefs and triumphs,
we are gathered up and saved,
for you are gracious

We praise you
that you turn us loose
to go with you to the edge of now and maybe,
to welcome the new,
to see our possibilities,
to accept our limits,
and yet begin living to the limit
of passion and compassion
until, released by joy,
we open to other people
and to your kingdom coming,
Our Potential is proof that you are gracious.

Offered by Dave Johnson
Prayer by Ted Loder, Guerrillas of Grace
A Reflection by Dorothy Day
"...It was human love that helped me to understand divine love. Human love at its best, unselfish, glowing, illuminating our days, gives us a glimpse of the love of God for man. Love is the best thing we can know in this life, but it must be sustained by an effort of the will. It must lie still and quiet, dull and smoldering, for periods. It grows through suffering and patience and compassion. We must suffer for those we love, we must endure their trials and their suffering, we must even take upon ourselves the penalties due their sins. Thus we learn to understand the love of God for His creatures. Thus we understand the Crucifixion."

Offered by Lori Johnson A prayer card of Dorothy Day
The Spirit to Know You
Gracious and Holy Father,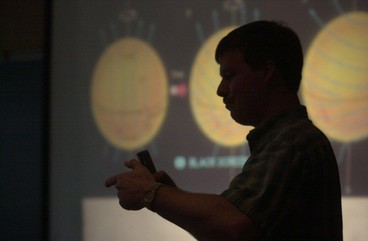 Please give me:
intellect to understand you,
reason to discern you,
diligence to seek you,
wisdom to find you,
a spirit to know you,
a heart to meditate upon you,
ears to hear you,
eyes to see you,
a tongue to proclaim you,
a way of life pleasing you,
patience to wait for you
and perseverance to look for you.
Grant me a perfect end,
your holy presence,
a blessed resurrection
and life everlasting.

Offered by Steve Herbert
Written by St. Benedict of Nursia
A Reflection by Mahatma Gandhi
"I do dimly perceive that while everything around me is ever changing, ever dying there is underlying all that change a living power that is changeless, that holds all together; that creates, dissolves and recreates. For I can see that in the midst of death life persists; in the midst of untruth, truth persists in the midst of darkness light persists."

Offered by Joe Feldhaus Written by Mahatma Gandhi
Great Spirit Prayer
Oh, Great Spirit
Whose voice I hear in the winds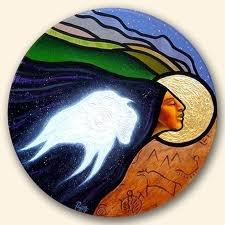 and whose breath gives life to all the world.
Hear me! I need your strength and wisdom.
Let me walk in beauty, and make my eyes
ever hold the red and purple sunset.
Make my hands respect the things you have made
and my ears sharp to hear your voice.
Make me wise so that I may understand
the things you have taught my people.
Let me learn the lessons you have hidden
in every leaf and rock.

Help me remain calm and strong in the
face of all that comes towards me.
Help me find compassion without
empathy overwhelming me.
I seek strength, not to be greater than my brother,
but to fight my greatest enemy: myself.
Make me always ready to come to you
with clean hands and straight eyes.
So when life fades, as the fading sunset,
my spirit may come to you without shame.

Offered by Janice Walker
Also offered by Lynda Kilbourne
Translated by Lakota Sioux Chief Yellow Lark in 1887
A Simple Prayer
Bless us Spirit of the Universe. Grant us compassion as we work together, clarity of thought as we make decisions, and patience as we seek to understand each other. Thank you for this opportunity to be together in community and surrounding us with love and warmth.
Amen.

Written and Offered by Brian Till
The Metta Prayer
The Buddha gave a beautiful teaching on the development of loving kindness called the Metta Sutta (also known as the Karaniya Metta Sutta). The following is an adaption of the words of the sutta to formulate them as an aspiration that can be repeated in a prayer-like way.
In order that I may be skilled in discerning what is good, in order that I may understand the path to peace,
Let me be able, upright, and straightforward, of good speech, gentle, and free from pride;
Let me be contented, easily satisfied, having few duties, living simply, of controlled senses, prudent, without pride and without attachment to nation, race, or other groups.
Let me not do the slightest thing for which the wise might rebuke me. Instead let me think:
May all beings be well and safe, may they be at ease.
Whatever living beings there may be, whether moving or standing still, without exception, whether large,
great, middling, or small, whether tiny or substantial,
Whether seen or unseen, whether living near or far,
Born or unborn; may all beings be happy.
Let none deceive or despise another anywhere. Let none wish harm to another, in anger or in hate.
Just as a mother would guard her child, her only child, with her own life, even so let me cultivate a boundless mind for all beings in the world.
Let me cultivate a boundless love for all beings in the world, above, below, and across, unhindered, without ill will or enmity.
Standing, walking, seated, or lying down, free from torpor, let me as far as possible fix my attention on this recollection. Let us see the divine life, right here, right now.
Offered by Scott Chadwick
Translated and adapted by Bodhipaksa from the Pali Metta Sutta. Original posting can be found here
Unified in God's Name
Lord, God, we gather together unified in Your name this morning seeking guidance, wisdom, and support as we reflect on past accomplishments of the division and look ahead to working together to promote a brighter future for the University. Lord, grant us courage, boldness, and discernment as we engage in meaningful discussion in an effort to grow closer as a campus community.
Guide our minds and hearts throughout the year so that we work for the good of our community and help all Your people. Fill us with the grace of the Spirit and continue to remind us that all that we do and accomplish is for the pursuit of truth for the greater glory of You, and for the service of humanity. Help us to grow in peace and understanding with one another.
Lord, we thank You for the blessings that you have bestowed upon Xavier University and its employees. Help us to realize how thankful we are to be working at such a wonderful institution, and that God's presence accompanies us each day of our career.
In closing, bless our families, friends, and coworkers with the gifts of kindness, patience, love, and respect. Give us the grace to share these gifts. Empower us to enjoy the second half of this summer, whether at work or on vacation, before welcoming the students back at the end of August, as You lead all of us through a successful academic year.
Lord, we bring before you these prayers and the prayers that we hold silently in our hearts. We ask all of this in God's name. Amen.
Offered by Beth Amyot
Written by Allen Zernich
Thanks to a Loving God
Good and Loving God,
We thank you for creating the world in all its beauty.
We thank you for memory, which enables us to build on the experiences of the past;
for imagination, which admits us to a wider world than we could otherwise know;
and for foresight, by which we plan for the future.
Bless this unseen work that we do on behalf of Xavier's many students who,
through their Jesuit education,
will strive to make a difference in the world.
We ask this in your name.
Amen.
Offered by Bob Sheeran
Written by Joe Shadle
Prayer to Our Heavenly Father
Let us pray
Heavenly Father,
Thank you for bringing us together on this beautiful day.
As we begin a new academic year,
Please guide us in our discussions and help us work collaboratively to make the best decisions
for our students and the University.
Help us to support one another for the common good.
Teach us to be generous in our outlook,
Courageous in the face of difficulty,
And wise in our decisions.
All this we ask in your name,
Amen
Written and offered by Rob Munson
Tradition and Service
Chair: Let us pray.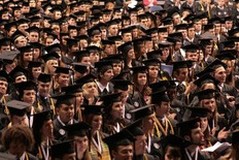 All: Good and loving God,
We gather this morning in your name.
The gifts of our Ignatian heritage invite us to be part of a tradition
that builds on the wisdom of the past
with a vision open to the opportunities of the future.
Bless this vital work that we do on behalf of Xavier's students
who, through their Jesuit education,
are challenged to make a difference in the world.
Give us the grace to serve you well.
Instill in us the humility to discern your will
and the generosity to carry it out.
We ask this in your name. Amen.
Offered by Debra Mooney
Written by the staff of the Center for Mission and Identity as an opening prayer for meetings of the Jesuit Identity Committee of the Board.