Opening Prayers from the Meetings of the
Xavier University President's Cabinet
Open Mindedness and Diversity
Almighty God,
We ask for your guidance and direction as we come together to meet.
Grant us the strength to manage the challenges ahead and the wisdom to identify these as opportunities as we strive to serve the members of the Xavier University community.
As we make decisions on behalf of the University, grant us the gift of an open mind, the willingness to learn, and the humility to accept the ideas of others.
Please help us to recognize diversity as a blessing and unity as our strength.

Offered by Bob Sheeran on April 29, 2013
Adapted from a prayer offered by Tim Brooks of St. Louis University
Generous God,
You provide for the lilies of the field
And the birds of the air.
And you promise to take care of us,
Even when our faith is small.
Bless us as we examine the use of your gifts
And seek to use them fairly, honestly, prudently
To better our University
And meet the needs of our students, faculty, staff and administrators.
During this time of deliberation
As we estimate our needs
And allocate our resources,
May we remember that we are doing your work, not our own.
May we see this meeting time as a way of serving you.
May all that we do and are
Give you praise
And be for your honor and glory.
Amen.
Offered by Rob Munson on April 15, 2013
Written by Mary Flick, formerly at St Louis University
Patient Trust
Above all, trust in the slow work of God.
We are quite naturally impatient in everything
to reach the end without delay.
We should like to skip the intermediate stages.
We are impatient of being on the way to something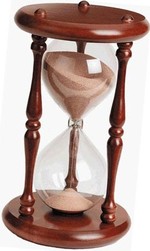 unknown, something new.
And yet it is the law of all progress
that it is made by passing through

some stages of instability--
and that it may take a very long time.
And so I think it is with you;
your ideas mature gradually--let them grow,
let them shape themselves, without undue
haste.
Don't try to force them on,
as though you could be today what time
will make of you tomorrow.
Only God could say what this new spirit
gradually forming within you will be.
Give our Lord the benefit of believing
that his hand is leading you,
and accept the anxiety of feeling yourself
in suspense and incomplete.
Offered and adapted by Shari Mickey-Boggs on April 8, 2013
Written by Pierre Teilhard De Chardin, S.J.
A Prayer on Organizational Change
We gather here today knowing that in the weeks ahead, there will be changes in our organization that will challenge us and new grace that will sustain us and move us forward.
We recall the words of the cardinal of the church, John Henry Newman: "Perhaps in heaven it will be otherwise, but on this earth, to live is to change and to be perfect is to have changed often."
Let us pray today for the gift of being able to recognize the changes that are needed in our organization; the gift of being able to discover the opportunities that lay before us that we had never seen before, and the gift of being able to welcome and embrace these opportunities with courage.

God, we place ourselves into your keeping,
our bodies, our souls, and all that we are,
for you are our help, you are our hope,
you are our highest praise.
Write our names upon your palm,
hold us near your side,
for by your wounds, we shall be healed.
And in your hands, we are home,
where all will be well.
All will be well in you. (based on -Is 40:12)
Gracious God, we ask you to draw near and be with us.
Help us as individuals and as an association to become who we say we are—to be the women and men you have called us to be, keeping before us always the implications of our ideas for the real, living persons that our association is comprised of and the real, living persons that our association serves.
We invite you into this gathering and ask that everything we do here be for the glory of your name.Amen.
Offered by Mark Meyers on March 26, 2013
From from the Catholic Health Association of the United States
Prayer for a Successful Strategic Plan
We pray to you, our God, for a successful strategic plan. We pray for an infectious enthusiasm for the future of our University; for wisdom as we gather and make decisions about University directions; for unity as we seek consensus on what You desire for our University; for necessary trust and openness to Your truth for Xavier. Help us, we pray, to listen to one another and to hear the many voices of our University. Endow us with your creative spirit that we may find ways to accomplish Your mission at Xavier. May God – the creative Father, the compassionate Son, and the inspiring Spirit – bless us in our planning. Amen.
Offered by Annette Marksberry on March 11, 2013
A modified version from Our Lady of the Assumption Catholic Church
Dear Lord as those entrusted with leading this great Xavier University ….
Please help each of us become Leaders in Balance and realize the importance and impact of our way of thinking and our way of being … because leaders are built from the inside out: help us approach leadership as a relationship not a position; help us understand that each of us embodies Xavier's brand promise, our values and principles; and that each of us must maintain our focus on a higher purpose – Xavier's mission; Lord, help us learn better how collaboration with a purpose can enable us to reach better decisions and to execute our decisions better; and to that end, Lord, help each of us think "outside the pyramid" in order to share power and authority; help us realize that teaching and leadership have much in common; and that at the center of collaboration is a true comfort and sincere valuing of diversity of people, ideas and ways of thinking; and finally, Lord, help us all understand during these difficult times that the challenge of leading change at Xavier University is not about leadership in control, but leadership in balance … and so we embrace a new appreciation for the value of nurturing "the gene of collaboration" in the DNA of all Xavier leaders … deep into our organization.

We make this prayer not alone, but together … for Together there is Power.

Amen

Offered and written by John Kucia on February 25, 2013
Let us express our gratitude:
For the opportunity to serve Xavier University and its mission
For the gifts that we have that enable us to make a difference in the lives of our students
For the chance to do something very special and meaningful with our lives/careers

Let us ask our Heavenly Father to:
Help us to embrace the challenge and responsibility we have as leaders
To guide us to lead with integrity and common sense
Give us the wisdom to make intelligent decisions
Give us the courage to make tough decisions
Give us the character to make right decisions

Finally, help us to always be welcoming, inclusive and open because of our Jesuit Catholic identity without compromising our Jesuit Catholic tradition and heritage.

Offered by Gary Massa on February 18, 2013
I Praise You For What Is Yet to Be
Wondrous Workers of Wonders,
I praise you, not alone for what has been,
or for what is,
but for what is yet to be...

I praise you
that out of the turbulence of our lives
a kingdom is coming...
is being shaped even now
out of our slivers of loving,
our bits of trusting,
our sprigs of hoping,
our tootles of laughing,
our drips of crying,
our smidgens of worshipping;
that out of our songs and struggles,
out of our griefs and triumphs,
we are gathered up and saved,
for you are gracious

We praise you
that you turn us loose
to go with you to the edge of now and maybe,
to welcome the new,
to see our possibilities,
to accept our limits,
and yet begin living to the limit
of passion and compassion
until, released by joy,
we open to other people
and to your kingdom coming,
Our Potential is proof that you are gracious.

Offered by Dave Johnson on December 10, 2012


Prayer by Ted Loder, Guerrillas of Grace
"...It was human love that helped me to understand divine love. Human love at its best, unselfish, glowing, illuminating our days, gives us a glimpse of the love of God for man. Love is the best thing we can know in this life, but it must be sustained by an effort of the will. It must lie still and quiet, dull and smoldering, for periods. It grows through suffering and patience and compassion. We must suffer for those we love, we must endure their trials and their suffering, we must even take upon ourselves the penalties due their sins. Thus we learn to understand the love of God for His creatures. Thus we understand the Crucifixion."


Offered by Lori Johnson on December 4, 2012
A prayer card of Dorothy Day
The Spirit to Know You
Gracious and Holy Father,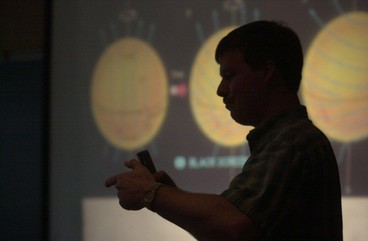 Please give me:
intellect to understand you,
reason to discern you,
diligence to seek you,
wisdom to find you,
a spirit to know you,
a heart to meditate upon you,
ears to hear you,
eyes to see you,
a tounge to proclaim you,
a way of life pleasing you,
patience to wait for you
and perseverence to look for you.
Grant me a perfect end,
your holy presence,
a blessed resurrection
and life everlasting.
Offered by Steve Herbert on November 27, 2012
Written by St. Benedict of Nursia


"I do dimly perceive that while everything around me is ever changing, ever dying there is underlying all that change a living power that is changeless, that holds all together; that creates, dissolves and recreates. For I can see that in the midst of death life persists; in the midst of untruth, truth persists in the midst of darkness light persists."
Offered by Joe Feldhaus on November 12, 2012
Written by Mahatma Gandhi
Great Spirit Prayer
Oh, Great Spirit
Whose voice I hear in the winds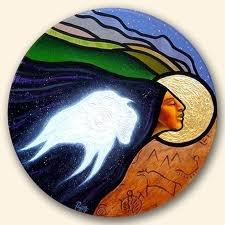 and whose breath gives life to all the world.
Hear me! I need your strength and wisdom.
Let me walk in beauty, and make my eyes
ever hold the red and purple sunset.
Make my hands respect the things you have made
and my ears sharp to hear your voice.
Make me wise so that I may understand
the things you have taught my people.
Let me learn the lessons you have hidden
in every leaf and rock.

Help me remain calm and strong in the
face of all that comes towards me.
Help me find compassion without
empathy overwhelming me.
I seek strength, not to be greater than my brother,
but to fight my greatest enemy: myself.
Make me always ready to come to you
with clean hands and straight eyes.
So when life fades, as the fading sunset,
my spirit may come to you without shame.
Offered by Janice Walker on October 29, 2012
Translated by Lakota Sioux Chief Yellow Lark in 1887

Bless us Spirit of the Universe. Grant us compassion as we work together, clarity of thought as we make decisions, and patience as we seek to understand each other. Thank you for this opportunity to be together in community and surrounding us with love and warmth. Amen.


Written and Offered by Brian Till on October 16, 2012
The Metta Prayer
The Buddha gave a beautiful teaching on the development of lovingkindness called the Metta Sutta (also known as the Karaniya Metta Sutta). The following is an adaption of the words of the sutta to formulate them as an aspiration that can be repeated in a prayer-like way.
In order that I may be skilled in discerning what is good, in order that I may understand the path to peace,
Let me be able, upright, and straightforward, of good speech, gentle, and free from pride;
Let me be contented, easily satisfied, having few duties, living simply, of controlled senses, prudent, without pride and without attachment to nation, race, or other groups.
Let me not do the slightest thing for which the wise might rebuke me. Instead let me think:
"May all beings be well and safe, may they be at ease.
Whatever living beings there may be, whether moving or standing still, without exception, whether large,
great, middling, or small, whether tiny or substantial,
Whether seen or unseen, whether living near or far,
Born or unborn; may all beings be happy.
Let none deceive or despise another anywhere. Let none wish harm to another, in anger or in hate."
Just as a mother would guard her child, her only child, with her own life, even so let me cultivate a boundless mind for all beings in the world.
Let me cultivate a boundless love for all beings in the world, above, below, and across, unhindered, without ill will or enmity.
Standing, walking, seated, or lying down, free from torpor, let me as far as possible fix my attention on this recollection. Let us see the divine life, right here, right now.
Offered by Scott Chadwick on October 1, 2012
Translated and adapted by Bodhipaksa from the Pali Metta Sutta. Original posting can be found here .
Lord, God, we gather together unified in Your name this morning seeking guidance, wisdom, and support as we reflect on past accomplishments of the division and look ahead to working together to promote a brighter future for the University. Lord, grant us courage, boldness, and discernment as we engage in meaningful discussion in an effort to grow closer as a campus community.
Guide our minds and hearts throughout the year so that we work for the good of our community and help all Your people. Fill us with the grace of the Spirit and continue to remind us that all that we do and accomplish is for the pursuit of truth for the greater glory of You, and for the service of humanity. Help us to grow in peace and understanding with one another.
Lord, we thank You for the blessings that you have bestowed upon Xavier University and its employees. Help us to realize how thankful we are to be working at such a wonderful institution, and that God's presence accompanies us each day of our career.
In closing, bless our families, friends, and coworkers with the gifts of kindness, patience, love, and respect. Give us the grace to share these gifts. Empower us to enjoy the second half of this summer, whether at work or on vacation, before welcoming the students back at the end of August, as You lead all of us through a successful academic year.
Lord, we bring before you these prayers and the prayers that we hold silently in our hearts. We ask all of this in God's name. Amen.
Offered by Beth Amyot on September 24, 2012
Written by Allen Zernich

Good and Loving God,
We thank you for creating the world in all its beauty.
We thank you for memory, which enables us to build on the experiences of the past;
for imagination, which admits us to a wider world than we could otherwise know;
and for foresight, by which we plan for the future.
Bless this unseen work that we do on behalf of Xavier's many students who,
through their Jesuit education,
will strive to make a difference in the world.
We ask this in your name.
Amen.
Offered by Bob Sheeran on September 10, 2012
Written by Joe Shadle
Let us pray
Heavenly Father,
Thank you for bringing us together on this beautiful day.
As we begin a new academic year,
Please guide us in our discussions and help us work collaboratively to make the best decisions
for our students and the University.
Help us to support one another for the common good.
Teach us to be generous in our outlook,
Courageous in the face of difficulty,
And wise in our decisions.
All this we ask in your name,
Amen
Written and offered by Rob Munson on August 20, 2012

Chair: Let us pray.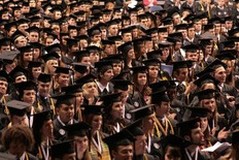 All: Good and loving God,
We gather this morning in your name.
The gifts of our Ignatian heritage invite us to be part of a tradition
that builds on the wisdom of the past
with a vision open to the opportunities of the future.
Bless this vital work that we do on behalf of Xavier's students
who, through their Jesuit education,
are challenged to make a difference in the world.
Give us the grace to serve you well.
Instill in us the humility to discern your will
and the generosity to carry it out.
We ask this in your name. Amen.
Offered by Debra Mooney on August 14, 2012
Written by the staff of the Center for Mission and Identity as an opening prayer for meetings of the Jesuit Identity Committee of the Board.