Worldquest
Date: 14th February 2014
Location: Cintas Center
Registration is NOW OPEN, so start signing your team of 8 up for the Cultural Event of the Year!!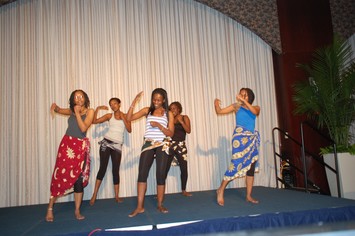 Cultural Program of the Year 2013
WorldQuest 2013 was a huge success! After a night of gruelling competition a winner was announced. Some teams left empty handed but everyone left with a huge smile on their face! On Friday February 8th, 26 teams competed in the most exciting international trivia competition yet and everyone had a spectacular time!
1st Place: Spanish Club "Los Mosqueteros de Xavier University."
In a shocking finale, the Spanish club clinched the victory by just 3 points! Congratulations to the Spanish club --- your name will be added to the plaque that lists all past winners of WorldQuest. Congratulations for joining the ranks of past champions.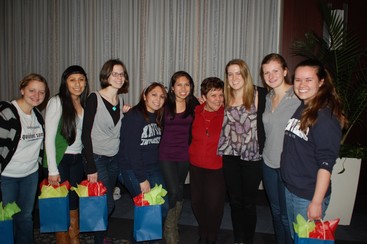 2nd Place: International Student Society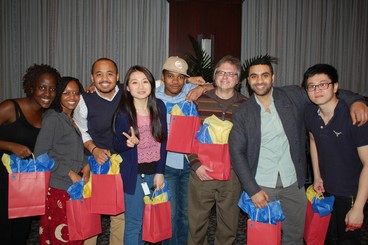 3rd Place: Biology "The Evolutionaries"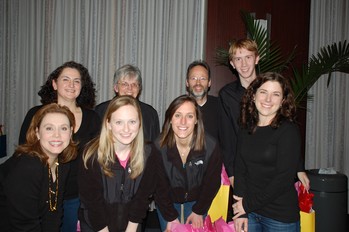 A special thank you to the emcees, Dr. Daniel Otero (Mathematics), Hamza Halawani, and Claire Archibald. Thank you to students Black Satin Jazz Band and the African Student Association for providing entertainment for the evening, and to all the committee members!
Past Worldquest Winners
Spanish Club, 2013
Intensive English Program, 2012
Biology, 2011
Biology, 2010
Student Success and Retention, 2009
Math and Computer Science Department, 2008
Classics Department, 2007
Pre-Law Society, 2006
Political Science Department, 2005
Pre-Law Society, 2002