"I am in Rome! Oft as the morning-ray
Visits these eyes, waking at once I cry,
Whence this excess of joy? What has befallen me?
And from within a thrilling voice replies,
Thou art in Rome! "1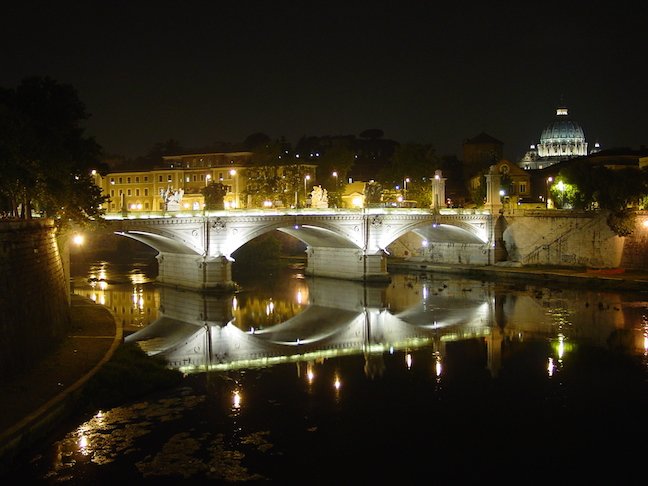 See also: Photo Gallery
The Summer Program in Rome is a five-week long international experience that combines six credits of academic work with cultural excursions both in Rome and beyond. The first group of nine students studied in Rome in the summer of 1997. Typically, the summer group averages around 35 to 40 students.
Students who choose to participate in the Summer Program in Rome will stay at the Loyola Rome Center of Liberal Arts, a center set up by Loyola University of Chicago in 1962. Xavier students will have the ability to interact with other university attendees from several U.S. schools.
Program dates occur from approximately the end of May until the end of June, and in that time students will take two seminar classes.
Like the program in London, weekends are free for students to travel, and excursions in the past have taken groups to Venice, Assisi, Vatican City, Capri, Pompeii, and many more.
Interested students should contact Darleen Frickman at 513 745-2009 for more information.
1 Rome, by Samuel Rogers