Samantha Meza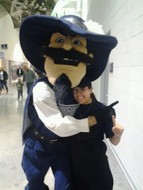 Samantha is a sennior Advertising and Public Relations double major with a minor in Philosophy. Originally from Massachusetts, Samantha has been passionate about environmental consciousness and social justice since high school. After transferring to Xavier at the start of her sophomore year, she was anxious to find a way to combine her passion for sustainability and her majors, driving her to become the Sustainability Communications Intern. In 2012-13, she contributed greatly to the creation of the Sustainability Interactive Map, revitalized the Sustainability website, and acts as the personality behind Sustainability's social media platforms. To contact Samantha Meza, e-mail mezas@xavier.edu.
Current Projects: Sustainability Club Co-President, Website Maintenance, Promotion
Jake Litmer '14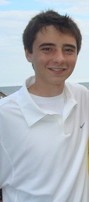 Residing in Cold Spring, Kentucky, Jake is a senior Environmental Science major, and is working toward a Business minor. In 2012-13, Jake tackled projects such as mapping the storm water flows on campus; outlining the Green Fair for spring of 2013; researching alternative energy technologies; and assisting Physical Plant with the campus energy audit.
"I am passionate about our environment, and love how Xavier has made a commitment to Sustainability", Jake said. "I am fortunate to be a part of something that will make huge differences for Xavier, and the community. We have an awesome Sustainability Team, and Ann is a great coordinator. I am looking forward to all that is to come this year!" In addition to seeing him around the Sustainability Office, you may see Jake studying in the Conaton Learning Commons, jogging through campus, or playing tennis on a sunny day. To contact Jake Litmer, e-mail litmerj@xavier.edu.
Current Projects: Earth Tubs, Sustainability Club Co-President