Center For Catholic Education
Initiative for Catholic Schools
Xavier University, in collaboration with the Archdiocese of Cincinnati Catholic Schools Office, has pioneered an outstanding professional development program for Catholic educators in the Cincinnati/NorthernKentucky area for the past six years -- The Initiative for Catholic Schools (ICS). The 2012-2013 program is open to Catholic elementary and secondary school educators.
The topic for 2012-2013 is creating Professional Learning Communities. A professional learning community focuses on learning rather than teaching while working collaboratively and holding the professional accountable for results. The year long series of workshops will concentrate on developing a professional learning community in your school. Application for participation is open to any Catholic school team in the Cincinnati/Northern Kentucky area.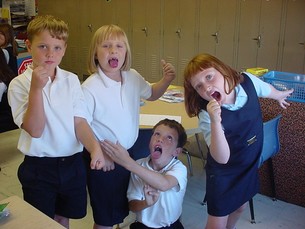 For more information check the links below.