Xavier Document Center
Managed by FedEx Office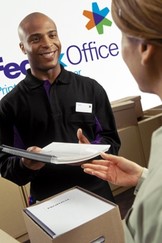 The Xavier Document Center welcomes you! FedEx Office has been a part of the Xavier family for over 10 years, providing a full range of services to Xavier University students, faculty and staff.
Documents can be submitted Online, dropped off at the FedEx Office drop box in the campus Mail Center, sent through campus mail via ML 2152, or dropped off at FedEx Office, 3876 Paxton Avenue directly.
Online Ordering System