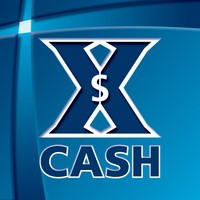 X Cash Gift Deposits can be made into the account of an ALL Card holder by visiting our Online Card Services web site.
Once on the site, click the "Make A Deposit link" on the left side of the page.
You will need to know the cardholders 9-digit Xavier ID# and have a Visa or MasterCard at the ready.
These deposits are anonymous, so you may wish to notify the recipient yourself.
Gift Deposits may also be purchased with either cash, personal check, credit/debit card, or Interdepartmental Charge in person at the ALL Card Center, Fenwick Place, Mezzanine Level, or by phone at (513) 745-3374.
To order a Gift Deposit via mail, please send check to the following address:
Xavier University
ALL Card Center
3800 Victory Parkway
Cincinnati, OH 45207-3341
Please indicate the recipients name and student ID# and what denomination you would like to deposit. Also, include return address where the confirmation card should be mailed to.
Campus Departments: Please fill out an interdepartmental charge form and send to the ALL Card Center, ML-3341.
Include your ORG/FUND# and the Account# to be charged will be 701759.
Upon receipt of form, all orders will be hand delivered to your office on the next business day. Our order processing hours are from 8:30am-5:00pm, Monday-Friday.
The Gift Deposit is accessible to the recipient through their ALL Card and cannot be redeemable in cash.