Chair - Amanda Burns
Amanda is a senior Philosophy, Politics and the Public and International Studies double major, from Buffalo, NY. This spring Amanda attended an Alternative Breaks trip in Spencer, West Virginia which focused on Sustainable Living and Appalachian Culture. Previously she has been a part of the Conservation of Our Native Ecosystems (to Catalina Island, CA) and Roots of our Nation (to Pine Ridge SD ) AB trips. Amanda has also been to an Alternative Breaks conference focusing on developing leadership skills to bring back to the AB team, in Atlanta GA. Amanda is happy to be going into her second year as chair of AB Board and third year as a member on board. Amanda is also co-President of German Club and Honor's Council. You can contact Amanda by email at burnsa6@xavier.edu and/or tweet her at @AmandaBurnsFire.
Financial Chair - Megan O'Donnell
Megan is a junior Marketing & Economics major from Dublin, Ohio. Her love for Alternative Breaks developed during her freshman year when she participated in the Hunger and Homelessness trip to Washington D.C. After a truly life changing experience on this trip, Megan eagerly participated on the Exploring the Roots of Our Nation trip to Pine Ridge, South Dakota her sophomore year. Thanks to an equally wonderful experience on this trip, Megan felt called to apply for Alternative Breaks Board in order to give back to an organization that has given her so much. Outside of Alternative Breaks, Megan is a Manresa Orientation Group Leader, a Girls on the Run Coach, a member of a Christian Living Community, and a member of the Accounting Society. You may also see Megan spending time with her one true love: food. If you would like to contact Megan, feel free to contact her at odonnellm4@xavier.edu.
Special Events Chair - Michael Ryan
Michael Ryan is a Junior Human Resources Major (For Now) with a Communications minor who aspires to one day retire, move to California become a 2nd grade teacher. Everything in between is still TBD. He is an avid singer and can speak in fluent movie quotes. He is originally from Kenosha, Wisconsin but has come to call Cincinnati his second home. Coming from a very faith driven family service has always been a huge part of Michael's life and when he initially heard about AB his first year at Xavier he knew the program would be a great fit for him. He was a participant on the Prison Justice Trip to Chicago his first year and Co-lead the Mountain Top Removal Trip as a sophomore and can't wait to see what opportunities AB will bring as he begins his third year with the program. When he isn't working on AB or other school work Michael likes to play a little footie (soccer) with the lads. You can email him at Ryanm9@xavier.edu or find him on Twitter @MJRyan11.
Communications Chair - Teya Deleveaux
Teya is a senior Human Resources major with a Gender and Diversity Studies minor from Atlanta, Georgia. She has loved participating in Alternative Breaks over the past three years and can't wait for the new year of AB! In Spring Break 2014, Teya attended an Alternative Breaks trip focused on Humanizing Mental Illness in Mesopotamia, Ohio. Previously she has been involved in Inaccessibility of Communities: UCP (Nashville, TN) and Gang Prevention (Albany, NY). When Teya is not doing AB or school work she is a Resident Assistant. Some of her favorite hobbies include listening to music, photography and spending quality time with friends/family. Feel free to contact her at deleveauxt@xavier.edu
Development Chair/Fundraising Chair - Megan Tritschler
Megan is a junior Psychology major with a Gender and Diversity Studies minor. She has lived in Cincinnati, Ohio her entire life. In 2013, she participated in her first Alternative Breaks trip which focused on the issue of the Conservation of our Native Ecosystems. On this trip, she helped to remove invasive species, build water breaks on Catalina's famous hiking trails, and ultimately became more educated about the environment. She has loved AB ever since and decided to become even more involved when she served as a site leader for Alleviating the Effects of Gangs on Youth. On this trip, she learned about the prevention, intervention, and suppression regarding gangs and the youth. She is very excited about another year of AB! Outside of AB, Megan is involved in Psi Chi, TRIO, and works at The Graduate School. Feel free to contact Megan at tritschlerm@xavier.edu
Risk Management/Site Coordinator - Emily Prebihalo
Emily is a Junior Chemistry major with a minor in Biochemistry. In spring 2013 she went to Catalina Island, California and worked with the local conservancy to learn about the native ecosystem on the island and the importance of conservation. In summer 2013 she was fortunate enough to attend a Break Away conference of students who are on executive Boards of AB programs across the country. In the 2013-2014 school year she was the Fundraising Chair for AB, and in spring of 2014 she traveled to Hagley Gap, Jamaica, to work with the Blue Mountain Project, which focuses on alleviating the effects of rural poverty by supporting the community's education and healthcare systems. Outside of AB, Emily is a student leader for tutoring through the Learning Assistance Center, and is involved in Math club and Alchemyst club. You can email her at prebihaloe@xavier.edu.
Risk Management/Site Coordinator - Kate Buescher
Kate Buescher is a junior Occupational Therapy major with minors in Business and Gender and Diversity studies from St. Louis, Missouri. Her past Alternative Breaks experiences include Restoration and Conservation of our National Parks in Spring 2013 and Mountain Top Removal in Spring 2014. Kate is looking forward to taking on a leadership role in AB. Apart from Alternative Breaks, Kate enjoys serving as a peer tutor, eating sushi, and cheering on the Xavier basketball team and the St. Louis Cardinals. You can contact her at buescherk1@xavier.edu.
Travel /Site Coordinator - Alyssa Lucas
Alyssa is a Senior Early Childhood Education major from Versailles, KY. Her past Alternative Breaks experience includes doing Hurricane Katrina relief work her freshman year in New Orleans, Louisiana. Her sophomore year, she took on the role of being a Site Leader for the HIV/AIDS trip that also traveled to New Orleans. Last year, she was a Site Coordinator for AB Board and worked with risk management for all of the trips. She also taught children English on the Literacy trip to the Dominican Republic for her AB experience as a junior. All of these experiences have shaped the role that she wants to play in this life by helping others and living each moment to the fullest. She is excited to be a Site Coordinator this year and cannot wait to see what else the Alternative Breaks experience has in store for her. When she is not busy with AB, Alyssa likes to spend her time teaching the children of Cincinnati, hanging out with friends, and enjoying a variety of sports. Feel free to contact Alyssa by emailing her at lucasa3@xavier.edu or tweet at her @alyssalealucas.
Education/Site Coordinator - Megan Richter
Megan is a senior social work major with a gender and diversity studies minor from Omaha, Nebraska. After going on a college visit to Xavier, she heard about Alternative Breaks and wanted to get involved! She went on her first Alternative Breaks trip freshman year where she focused on hunger and homelessness in Baltimore, Maryland. Then, in 2013-2014, she was a site leader for the "Refugees in America" trip that went to Salt Lake City, Utah. There they worked with the International Refugee Committee. She is passionate about social justice and is very excited for the new education position! Feel free to contact her at richterm@xavier.edu
Retreats/Site Coordinator - Kelly Clancy
Kelly is a senior Psychology major and Pre-Physical Therapy minor from Olmsted Falls, Ohio. She is planning on going to grad school for Physical Therapy. This past year she was a site leader for the Elderly Living in America trip in Charlotte, North Carolina and had an amazing experience. Outside of AB, she is a Peer Leader and a Community Action Day site leader. Community Action Day has given her the opportunity to work with organizations to control invasive species and help refugees learn to manage their money. She is really excited to be a Site Coordinator this year! Feel free to contact her at clancyk2@xavier.edu.
Travel/Site Coordinator - Jenn Rosenacker
Jenn Rosenacker is a senior Health Services Major with minors in Business and Sociology. She has lived in Cincinnati, OH her entire life. Jenn has gone on three AB trips once as a participant and twice as a site leader. In 2012, Jenn participated in Elderly Living in America, site led Conservation and Restoration of Our National Parks and Exploring the Roots of Our Nation. Jenn has commuted her past three years of college and AB has become her favorite thing on campus! It gave her the opportunity to get involved at Xavier and not only meet many new people and build life-long friendships, but also gave her the opportunity explore various social justice issues that are strongly prevalent in many places. Jenn is VERY excited to be a part of the 2014-2015 AB board as a Site Coordinator. Outside of AB, Jenn is a volunteer at Children's Hospital, a server at Skyline Chili, and is a Guest Services Intern for the summer at Ronald McDonald House and enjoys spending time with her family and friends, playing soccer, and travelling.
Development/ Site Coordinator - Emily Dragoo

Emily Dragoo is a senior Occupational Therapy major, with minors in Psychology, Gender & Diversity Studies, and Peace Studies. She grew up in Anderson, Indiana and enjoys cooking, spending time outside, and exploring Cincinnati in her free time. Emily participated in the Literacy Education AB trip to Monti Cristi, Dominican Republic in the summer of 2013, where she learned about the importance of education and the differences between the education systems of the United States and the Dominican Republic. She was a site leader of the Rural Poverty AB trip to Hagley Gap, Jamaica in the spring of 2014, during which she learned about the many contributing factors to poverty in rural areas. Emily is very excited to join AB Board as the Development Site Coordinator and can't wait to find out what this year has in store! Feel free to contact her at dragooe@xavier.edu.
Faculty Advisor - Shannon Hughes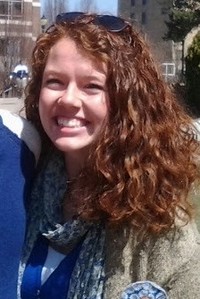 Shannon is excited to be joining Alternative Breaks in her role as Assistant Director for Service, Justice, & Immersion for the Dorothy Day CFJ! Shannon works with students, faculty, and staff to deepen our commitment to the pursuit of justice in our campus, local, and global communities. Prior to her work at Xavier, Shannon managed the NETWORK Education Program in Washington, DC (the partner of NETWORK, a National Catholic Social Justice Lobby). At NETWORK, Shannon created resources, fostered conversations, and ultimately helped to raise awareness and understanding around the central justice issues at stake in current federal policy. Shannon is also a proud XUAB alum and as a student participant and Board member, traveled to Colorado to work with men in recovery from addiction, to the Dominican Republic to work with Orphanage Outreach, and to Little Rock, Arkansas to learn about Global Hunger (and clean up after a few water buffalo) at the Heifer Ranch. When she's not hanging out with the AB Board, Shannon loves to play outside, write, and try yellow mustard on anything in the fridge. Email her at hughesse1@xavier.edu.